Aart Bijl: Construction of Bruynzeel House
Plan, models and photos by Aart Bijl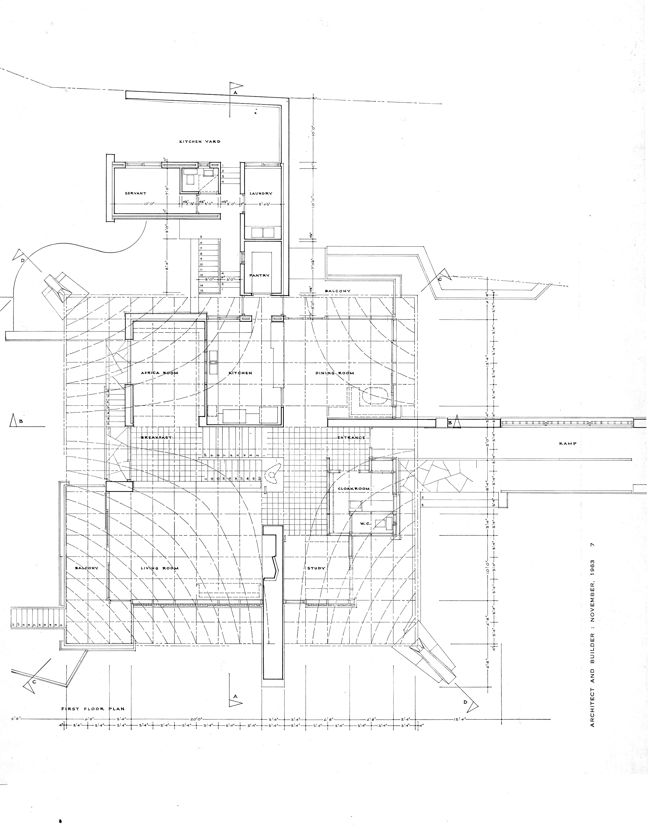 Drawing of the house plan showing the two straight and curved contours of the ceiling above. This also shows the symmetrical form of the curved ceilings over the four portions of the roof defined by the two straight contours, which had a strong influence on the design of the house plan.
Please scroll on to see all enlargements!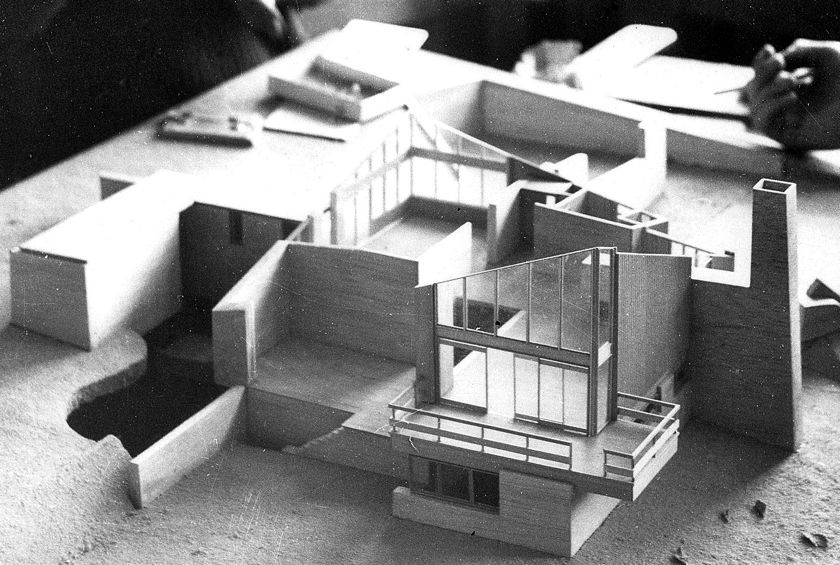 A model of the house during an earlier stage of design. All models of designs were made by ourselves, in our practice.


The model of the house as it would be seen from the road.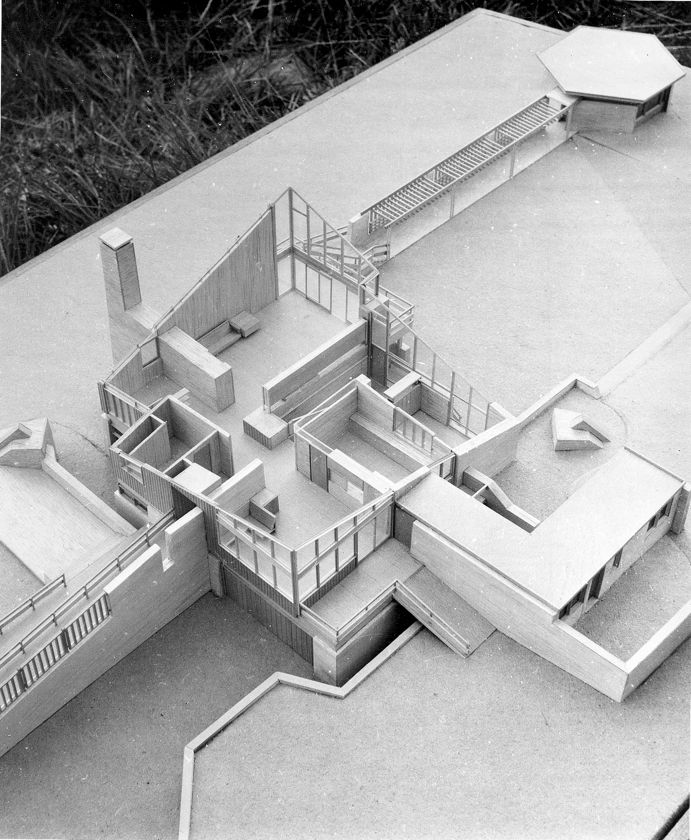 House with roof removed showing subdivision of the spaces below, and the horizontal tops to main subdivisions.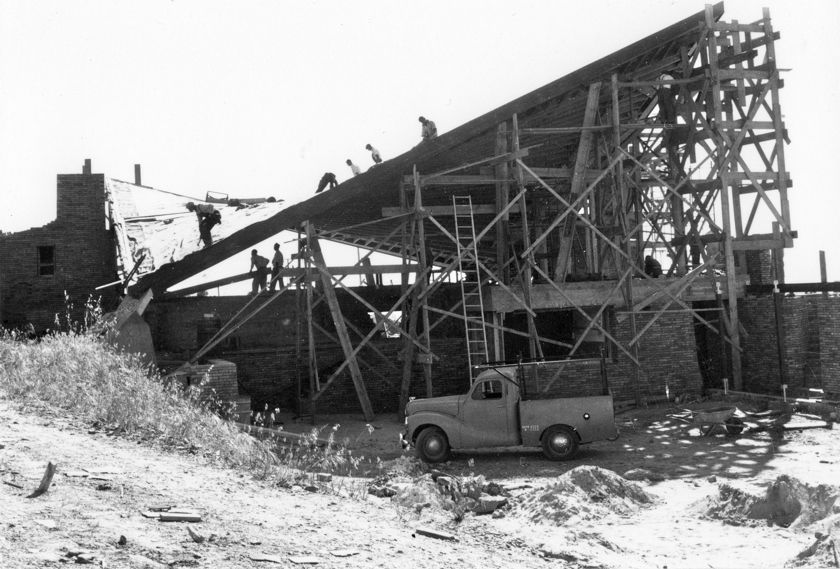 Earlier during the construction, Flip Green and I standing under the roof while the supporting scaffolding was being removed.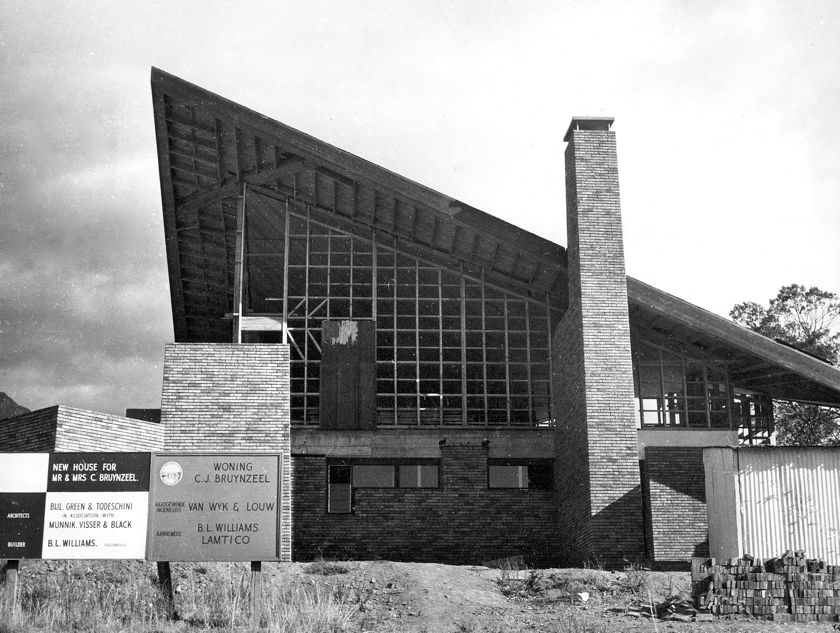 This is about the time Munnik Visser & Black became involved, taking over the job of supervising completion of construction. The board (left) shows the names of the parties involved, including the contractors. Van Wyk & Louw were the engineers I mentioned in my description. B L Williams was a very good local builder; I knew him from my student days working for Pahl.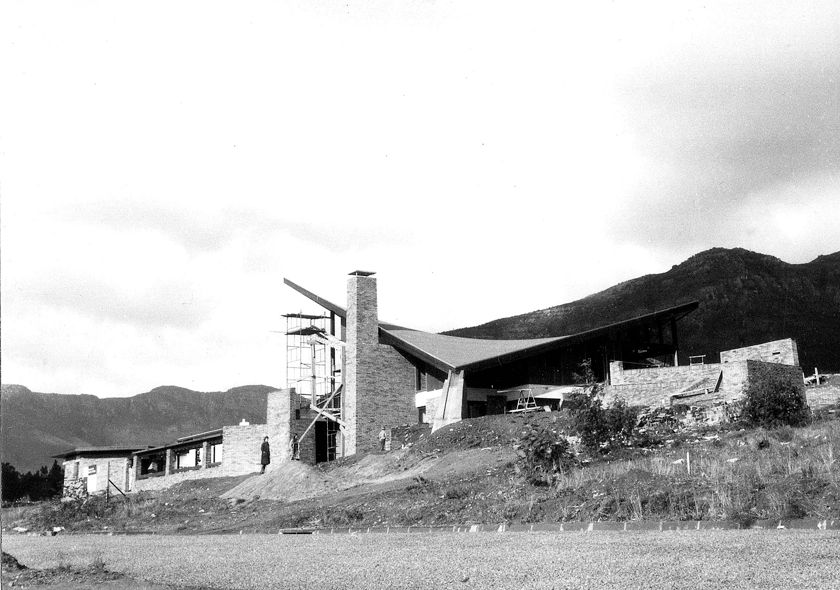 A general view of the construction seen from the street side of the house. This gives a good view of one of the two feet that supports the roof. The time was shortly before we left for the UK, about March 1962, and Val in striped dress, together with friends can be seen near the scaffold tower.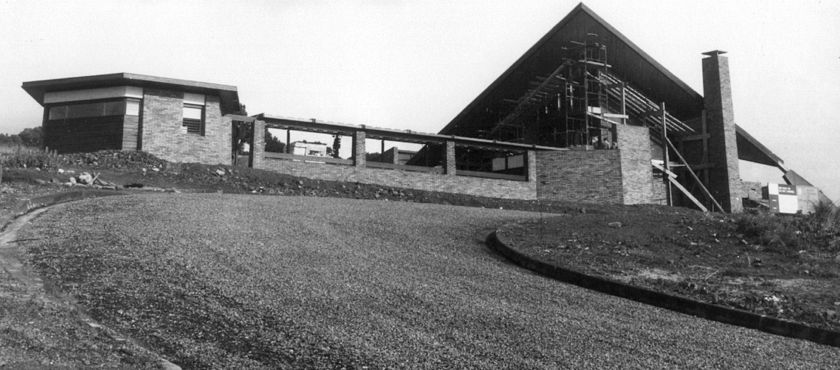 View showing guest accommodation (near completion) with walkway to house.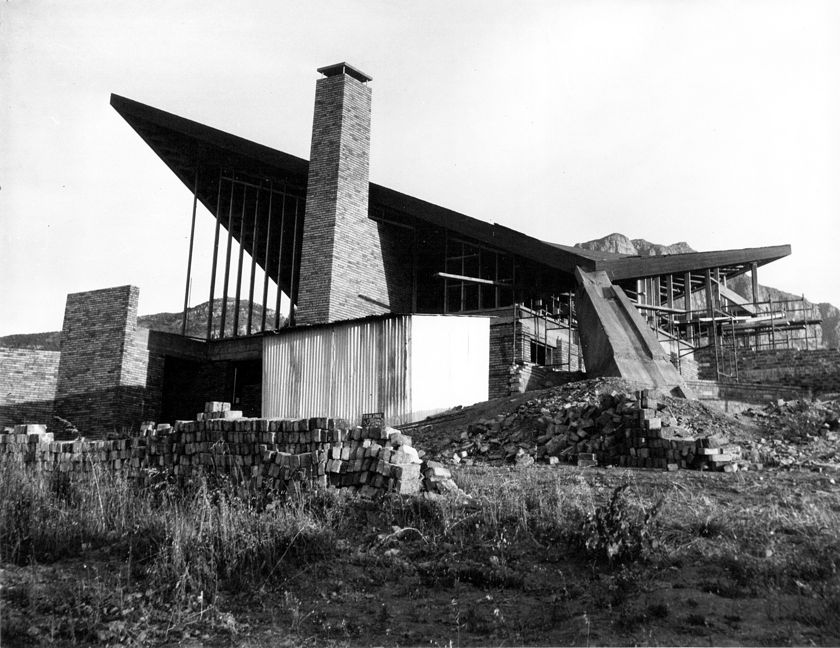 Closer view of side to road.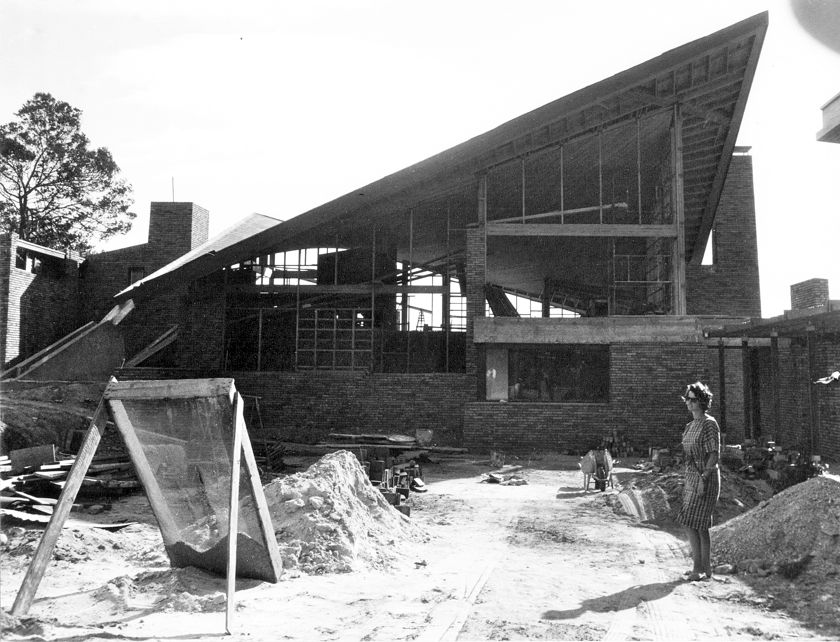 'Builder's yard' on site, and the house showing the sweep of the Yellow-wood ceiling.
Plan, models and photos © Aart Bijl

---
Text by Aart Bijl, Oktober 2012

www.StellenboschWriters.com © Rosemarie Breuer