---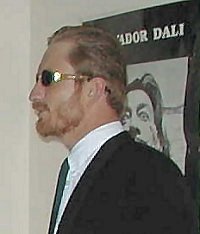 Jaco Botha
1972 - 2016
Poet and author of short-stories
Christoffel Jacobus Botha was born on 17 September 1972 in Vereeniging. He matriculated from Pioneer School, Worcester, in 1991. In spite of being only partially sighted, he enjoyed sports and hiking.
Jaco studied Mathematics for 2 years at the University of Stellenbosch and obtained a BA in Afrikaans - Dutch and Psychology in 1996. He continued his studies at the University of Cape Town. (BA Hons 1997, MA cum laude, in Creative Writing, 1999).
1990-'91: B&W Computers, Worcester - sales and installation of computer equipment.
Worcester - Private tuition in computer practice.
1993-'94: Wilgenhof, Stellenbosch - Editor and publisher of residential newspaper.
1995: MFM Stereo, Stellenbosch - Station Manager.
Lusaka, Zambia - Radio consultant for Radio Phoenix.
1996: University of Stellenbosch, Stellenbosch - Judge for SRC writers competition.
1997-'98: South African Blind Cricket, New Delhi, India - Member of the South African team; winners of the World Cup.
1998: University of Cape Town, Cape Town - Convener of short prose workshop.
Western Province Blind Cricket, Cape Town - Media liaison.
Human & Rousseau, Cape Town - Assistant editor of Die Rooi Roman an interactive novel on the internet.
From 1999, after his studies, he furthered his career in the IT industry, where he spent 4 years, mainly as business analyst, consultant and marketer.
1999-2001: Visoft (Pty)Ltd - Computer programming, web development PR, HR and management.
2001 - 2003: Generation Trading 5 (Pty)Ltd. Software Development and Consulting
2003: Founding Member of Big Bad Wolf Advertising.
Jaco Botha lived in Stellenbosch until 2003.
He and his fiancee Ingrid Lehmensich (a journalist and actress who starred in several hard hitting plays as well as soap operas such a Isidingo). They moved to Melville, Johannesburg, and opened the advertising firm, Big Bad Wolf Advertising. Jaco was responsible for creative aspects, such as concept development, copywriting, and innovative strategic thinking. Jaco wrote anything from TV commercials to CSI press releases. The couple married in 2004.
When not working, Jaco enjoyed canoeing, cooking, playing cards and sipping on a good whisky. He wrote and composed two songs that were recorded by Alta Joubert on her debut album, Malta Bella.
In 2012 Jaco, Ingrid and their pets moved to a farm near Knysna, where Jaco worked as a freelance writer. Later he and Ingrid were divorced.
In 2013 he translated Mike Nicol's Of cops and robbers into Afrikaans: Dieners en donners.
Jaco suffered from depression, but tried to live and write without the dampening effect of medication. On 18 October 2016 Jaco took his own life, leaving behind his parents and a brother and sister.

Awards:
1992-'96: University of Stellenbosch - Several bursaries.
1994-'95: Wilgenhof, Stellenbosch - Award for outstanding contribution to culture.
1995: University of Stellenbosch, Stellenbosch - Winner of SRC writers competition.
1997: University of Cape Town - M-Net bursary for Creative Writing.
1998: University of Cape Town - Human & Rousseau bursary.
Favourite Quote
There is no such thing as a moral or immoral book. A book is either well or badly written.
Oscar Wilde
List of Publications:
Some of Jaco Botha's short stories are found in anthologies: Storiepalet, Van Schaik , 1998 and Die mooiste liefde is verby, Tafelberg, 1999 - Short stories by M-Net bursary holders in anthology. 2001: Briewe deur die lug, Tafelberg Publishers - Articles by SA authors. His articles, prose and poetry appeared in magazines and on the Internet (see also LitNet) and he collaborated on several other works with prominent South African authors.

Books:

In drie riviere, Human&Rousseau, 1997
Die Rooi Roman (Assistant editor), Human & Rousseau Jonathan Ball Publishers, 1999
Sweisbril, Human & Rousseau, 2001
Miskruier, Human & Rousseau, 2005
This was the first Afrikaans book, published with braille and audio versions.
Lalala en ek by die see (a children's book), African Sun Media / Rapid Access Publishers, 2005
Die avonture van Lulu Lerulu, Naledi, 2015

---

Information by Jaco Botha, 2002/2004 and found in LitNet 2018.

www.StellenboschWriters.com © Rosemarie Breuer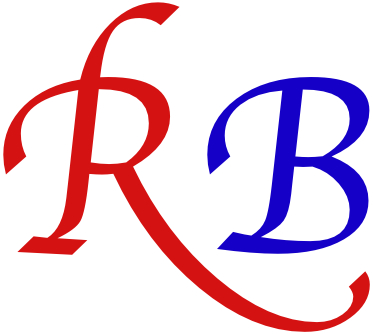 Books