Home

---
made when a student in Utrecht

1. Ruïne van Brederode,
Santpoort (close to Haarlem)
25.08.1942
14 cm x 15 cm Pencil
25. In de Universiteitsbiblioteek, Utrecht
25.11.1942
13.5 cm x 10 cm Ink
Click to enlarge pictures
With a Queen Victoria bursary for overseas study, Frikkie Snijman attended the University of Utrecht in 1939, where he studied Dutch and the History of Art. His studies were interrupted by the Second World War, which trapped him in Holland. During this time he took to cycling through the Dutch countryside. The wide riches, especially the rivers, fascinated him. Without any formal training, he put his impressions on paper in some 50 tiny sketches.
Copies of these now decorate the staff room of the WAT's new premises.
2. Langs die Tolsteegsingel, Utrecht
2.09.1941
15.5 cm x 11 cm Pencil
22. By 'De Bilt' (close to Utrecht)
27.09.1942
15.5 cm x 12 cm Pencil
3. Wilhelminapark, Utrecht
22.09.1941
17cm x 12.5 cm Pencil
6. Op weg na Rhynouwe
1.03.1942
16 cm x 10 cm Pencil
7. Huis Hoge Paaschberg (Ede)
04.1942
17.5 cm x 12.5 cm Pencil
This estate was the property of Mr Leo Middelberg, mayor of Ede during WWII and chairman of the Nederlands-Zuid-Afrikaanse Vereniging. Snijman moved here with Toit Spies, a fellow South African, in 1942 after Mr Middelberg was taken hostage by German troops.
8. Ingang Raiffeisenlaan, Tuindorp, Utrecht
7.06.1942
17 cm x 12.5 cm Pencil
7.6.1942
10. Gesig op Utrecht vanuit rigting Rhynouwe.
21.06.1942
16 cm x 8 cm Ink
11. Merwede-kanaal, Utrecht
2.07.1942
17 cm x 11.5 cm Pencil
13. Meul by Groenekan (North of Utrecht)
18.08.1942
16.5 cm x 11.5 cm Pencil
20. Aan de Maas by Roermond
09.09.1942
17 cm x 13 cm Pencil
This was drawn while on a cycling trip with Toit Spies to the south of Limburg.
21. Merum (Herten) 197. By Roermond
12.09.1942
17.5 cm x 13 cm Pencil
23. Laan by Bilthoven (close to Utrecht)
12.10.1942
17 cm x 13 cm Pencil
26. Zeist, op de fietspad na Huis ter Heide (close to Utrecht)
11.02.1943
17 cm x 13 cm Ink
27. Skaapskooi, buite Ede, op weg na Arnhem
28.03.1943
17 cm x 13 cm Pencil
A typical barn used to house sheep during the cold winter months. This one is next to the Ginkelse Heide near Ede en route to Arnhem and the site where British parachutists were dropped on 17 September 1944 for the Battle about Arnhem.
33. Huize Valckenheining ('De Loedse'), Loenersloot close to Loenen aan de Vecht 16.5 cm x 12 cm Pencil
Snijman stayed here with the family Kalff during 1943 after German soldiers occupied the house of the Middelbergs in Ede. Mrs Kalff was a sister of Mr Middelberg.
31. Ongetiteld.
12.5 cm x 14.5 cm Pencil
Dome of summerhouse of Valckenheining ('De Loedse') at Loenersloot.
34. No title
Date 23.04.44
12 cm x 9 cm Pencil
Enlarged reproductions of the drawings are for sale at the Bureau of the Woordeboek van die Afrikaanse Taal at Banghoek Road 115, Stellenbosch
Tel. 021 8873113
The complete set of 41 drawings is selling at R2500. Individual reproductions are sold at R75.

Artists of Stellenbosch: you are invited to order your own gallery at a a discount!
---
Descriptions by Toos Snijman

www.StellenboschWriters.com © Rosemarie Breuer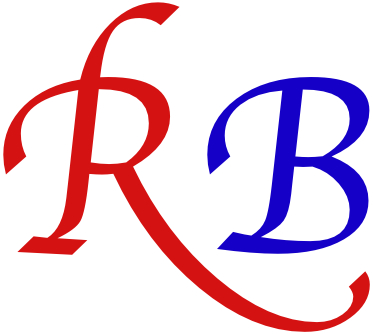 Books