Home

Stem-cell transplant being investigated
---
Adriaan W Liebenberg
Author of books on Neurosurgery
Fellow of the College of Neurosurgeons of South Africa
Consultant Neurosurgeon at Bellville Melomed Hospital and Paarl Medi Clinic
Adriaan Willem Liebenberg was born on 14 March 1970 in Johannesburg. He grew up in several places including Namibia, Louis Trichardt, and Alice in the Eastern Cape and underwent his Secondary School education at Grens High School in East London, matriculating in 1987.
In 1988 he started his studies in Medicine at Stellenbosch University and met Lizette Pretorius during his first year. She was doing a B.Admin (Industrial Psychology) degree whilst on long term leave from her position as a recruitment officer with South African Airways. They became engaged in 1989 and married the same year. For the rest of his studies he was supported by Lizette, who completed her degree part-time whilst working full-time at Cape Town International Airport for SAA. He attained the MB ChB of the University of Stellenbosch and qualified as a Doctor in 1994.
During his studies he played rugby for the developmental squad of the Western Province, the W.P Disas and in 1994 they won the nationwide competition, beating Natal in the final.
He did the first half of his housemanship at Tygerberg Hospital rotating through surgery and orthopaedics. The second half he completed in Scotland, working in general medicine at Law Hospital in Wishaw, Lanarkshire. Following that he worked in accident and emergency at Ipswich and in medicine and accident and emergency at Arbroath.
At the end of 1996 he returned to South Africa where he worked in trauma at Tygerberg Hospital. He then joined the Department of Neurosurgery in 1997, first as a medical officer and then as a registrar. Following completion of the primary and intermediary examinations at the College of Neurosurgeons of South Africa, he left the department at the end of 2001 for the U.K. During this time they were blessed with a son, Niall.
Working as a Senior Clinical Fellow in Neurosurgery at Hurstwood Park Neurological centre at Haywards Heath, West Sussex, he completed the final examination and became a Fellow of the College of Neurosurgeons of South Africa in 2003. During this time little Minette was born.
During the rest of 2003 he and colleague Reuben Johnson wrote Neurosurgery for Basic Surgical Trainees (Hippocrates Books). This is an introductory text aimed at junior doctors, nurses, radiographers, medical students and all ancillary staff who work in neurosurgery, or come into contact with it.
In 2005, they returned to South Africa and opened up Adriaan's private practice in Paarl, just outside of Cape Town. This is one of the oldest towns in South Africa and is nestled in the mountains in the premier wine-making region.
During the first part of the year Adriaan published Neurosurgery Explained: A Basic and Essential Introduction (Vesuvius Books), a text aimed at registrars in neurosurgery. This was followed by Neurosurgery Lecture Notes: An International Curriculum (Vesuvius Books), which is aimed at medical students. The last book published in 2006 was Neurosurgery for G.P's (Vesuvius Books).
During the two years from 2005, Adriaan built up a very strong private practice and continued his research that he started in the UK.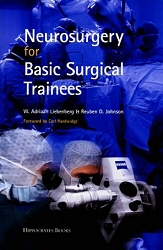 Books:


Neurosurgery for Basic Surgical Trainees (Co-author: Reuben Johnson), Hippocrates Books, 2003
Neurosurgery Explained, Vesuvius Books, 2005
Neurosurgery Lecture Notes an International Curriculum Subtitle: An International Curriculum (Co-autjor: Lal Gunasekera), Vesuvius Books, 2006
Neurosurgery for GP's, Vesuvius Books, 2006
My Spine - Lumbar, Vesuvius Books, 2008
My Spine - Cervical, Vesuvius Books, 2008
The Brain Surgeon's Diet, Vesuvius Books, 2012
---
Text by Adriaan Liebenberg

www.StellenboschWriters.com © Rosemarie Breuer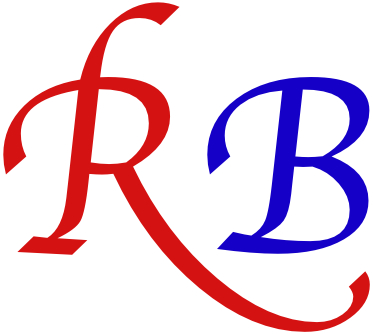 Books