Home

---
Anton A. van Niekerk
Dept. of Philosophy
University of Stellenbosch,
Private Bag X1, Matieland, 7602
South Africa
Phone: 27 21 808 2418
Fax: 27 21 808 3556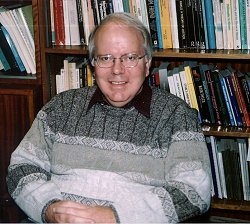 Author of philosophical publications
Professor of Philosophy at the University of Stellenbosch
and Director of the Centre for Applied Ethics
Anton Albert van Niekerk was born on 4 December 1953 in Brits, South Africa. He attended primary school in Knysna and Paul Roos Gymnasium, Stellenbosch and studied at the University of Stellenbosch [BA, BA Hons (Philosophy), MA (Philosophy), BTh, Licenciate in Theology (all cum laude) and DPhil].

He was appointed lecturer in Philosophy at the University of Stellenbosch in 1981, and has been Professor and Director of the Centre for Applied Ethics since 1989. He was Head of the Department of Philosophy from 1990-2000, and again from 2006-2008. He is a co-founder, member and current chairperson of the Board of Governors of the Ethics Institute of South Africa and serves as a member of various important ethics committees, including that of the Medical Research Council of South Africa. He was National President of the Philosophical Society of Southern Africa, 2000-2002, and editor of the SA Journal of Philosophy from 1989-2000. He is the only representative from Africa on the Board of Directors of the International Association of Bioethics, and he is also a member of the Scientific Committee that arranges the program of the 11th World Congress of Bioethics in Singapore in 2010. He is rated by the National Research Foundation (NRF) as a researcher with undisputed international recognition (B rating), and he serves on the NRF Panel of Experts for the rating of researchers in Philosophy, Political Science and Policy Studies. He is a former member of Council of the University of Stellenbosch (2002-2007) as well as of the Executive committee of that body (2004-2007). From 2007 to 2012 he was a director of the International Association of Bioethics. He was also one of the founding members of the Ethics Institute of South Africa (EthicsSA), initially serving on its board from 2000 and as its chairman since 2003. From 2001 to 2013, van Niekerk served as a member of the Ethics Committee of the South African Medical Research Council, and as the chairperson of the Stellenbosch University's Senate's Ethics Committee since 2009. In 2013, he was appointed by the South African Minister of Health as a member of the National Health Research Ethics Council (NHREC), the highest policy making body for research ethics in South Africa. In 2014, he was one of only 20 professors that Stellenbosch University promoted to the rank of distinguished professor. In 2016, Stellenbosch University honoured him with the Chancellor's Award for a career of research excellence. In 2017 he was formally invited by he university to postpone his retirement for another five years, i.e. until 2023.
Besides a number of books, he has published more than 110 scholarly articles (including book chapters) and about 130 popular articles.
He serves on the editorial boards of various international scholarly journals, and has twice been a guest professor for extended periods in the USA (East Carolina University), as well as in the Netherlands (Utrecht University) and Sweden Linköping University).
Anton van Niekerk is married to Amy van Niekerk; they have three sons and live in Stellenbosch.
Hobbies: Reading


Awards and Honours:
University of Stellenbosch's Queen Victoria Stipend (1980)
Chancellor's Medal of Stellenbosch University for the best final year student on campus (1980)
Stals Prize for Philosophy of SA Academy for Science and Arts (1995)
Vice-Chancellor's Award for Excellence in Research (1999)
Various Grants for Research Abroad
In 2014 he was appointed as one of a select group of distinguished professors at Stellenbosch University.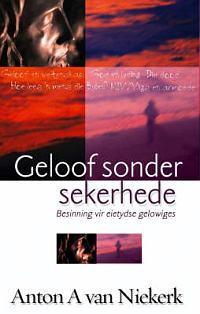 Books:
[English translations of Afrikaans titles in square brackets]


Moderne Politieke Ideologieë (Co-editor and -author), Southern Books, 1987, 326 pp. [Modern political ideologies]
Staatsgesag en Burgerlike Ongehoorsaamheid, (co-editor and -author), Lux Verbi, 1987 [State authority and civil disobedience]
Wat kom na Apartheid? (co-editor and co-author), Southern Books, 1988 [What comes after apartheid?]
The status of prenatal life, (editor and co-author), Lux Verbi, 1991
Aids in Context: a South African Perspective, (editor and co-author with A. van Wyk, Lux Verbi, 1991
Rasionaliteit en relativisme, R.G.N., 1992 [Rationality and relativism]
Health care as human right, (editor and co-author), Unit for Bioethics, 1993
H.W. Rossouw: Universiteit, Wetenskap en Kultuur (editor and co-author), Tafelberg, 1993. [University, science and culture]
Intellektueel in Konteks: Opstelle vir Hennie Rossouw (editor and co-author), Human Sciences Research Council,1993 [Intellectual in context: essays for Hennie Rossouw]
Tussen wanhoop en vreugde, Lux Verbi, 1994 [Between despair and joy] Wysgerige Perspektiewe op die 20ste eeu (Co-author. edited by DFM Strauss), Tekskor, 1994
Filosoof op die Markplein: opstelle deur en vir Willie Esterhuyse , (editor and co-author), Tafelberg, 1996. [Philosopher on the market place: essays for and by Willie Esterhuyse]
Geloof sonder sekerhede, [Faith without Certainties], Lux Verbi, 2005; 2nd, revised edition, 2014
Ethics and Aids in Afrika - The challenge to our thinking, David Philip, 2005, re-published by Left Coast Press, USA, 2006.
---
Text by A. van Niekerk

www.StellenboschWriters.com © Rosemarie Breuer