Aktuelle Seite: 1
Winner of the Los Angeles-Hawaii Transpac Race 1967: Stormvogel, winner overall, Oil painting by Peter Stut, 1961
Overview
Next -->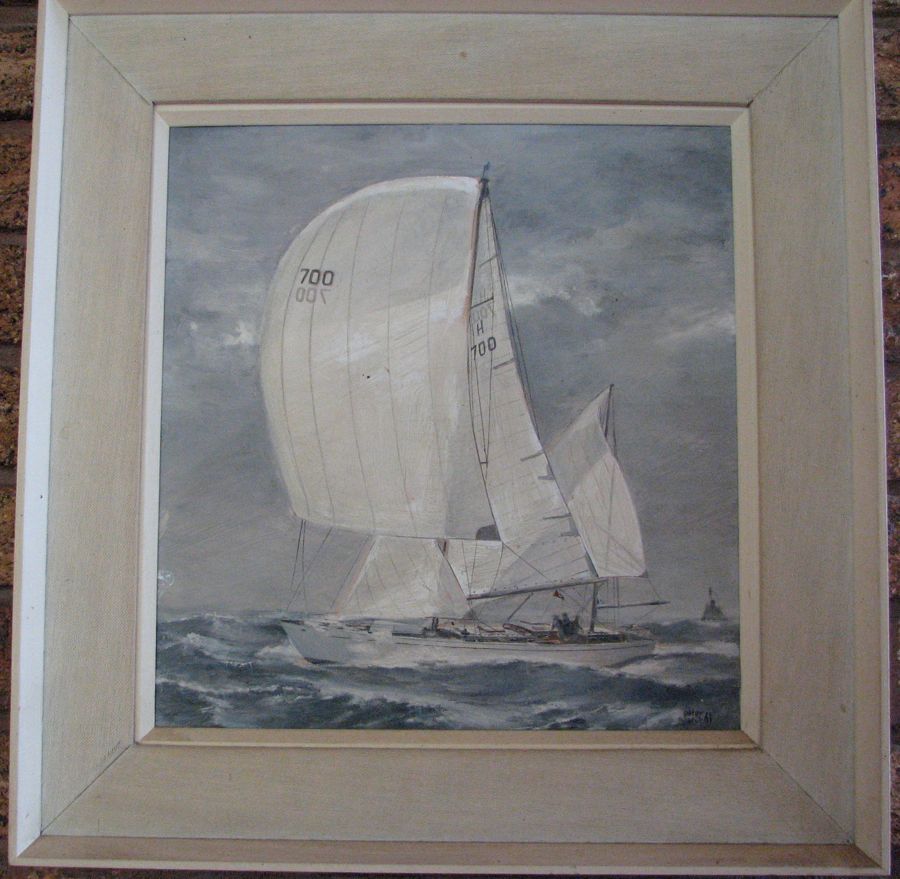 Size with frame width 390 - height 410mm - excellent condition


An outstanding Afrikana. Painted after the photo below, taken by Beken and Son, "charging through the Solent in the 1961 Cowes Regatta" (from Laurent Giles and his Yacht Designs). She is considered to be the first truly light displacement maxi ocean racer. This yacht had just been built by Kees Bruynzeel in his factory in Stellenbosch at the same time he built his famous house. Landmark House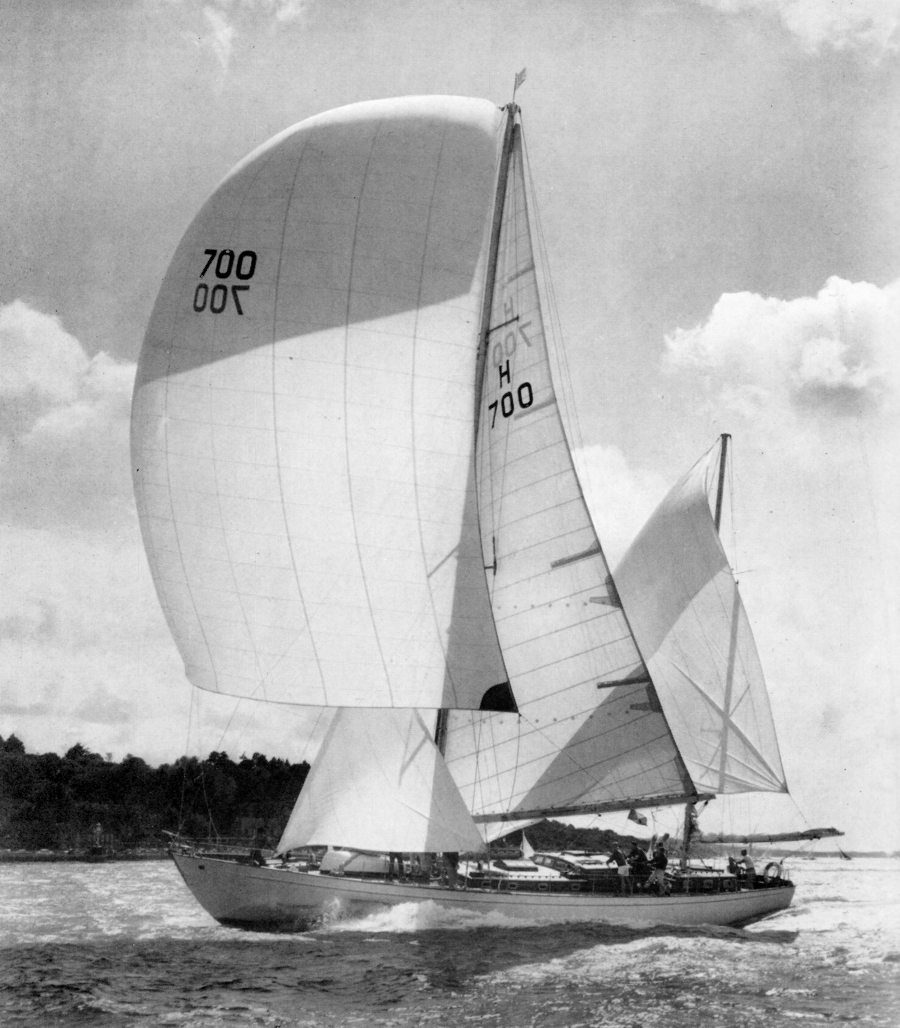 Tad Roberts blog: She was and is very fast, leaving SA after launching (in 1961) she sailed 7660 miles up the Atlantic to England averaging 7.6 knots. She was first to finish in the 61 Fastnet, the 62 Buenos Aires-Rio race, the 64 Burmuda race, the Sidney-Hobart, the China Sea, and the Trans-Pacific Race.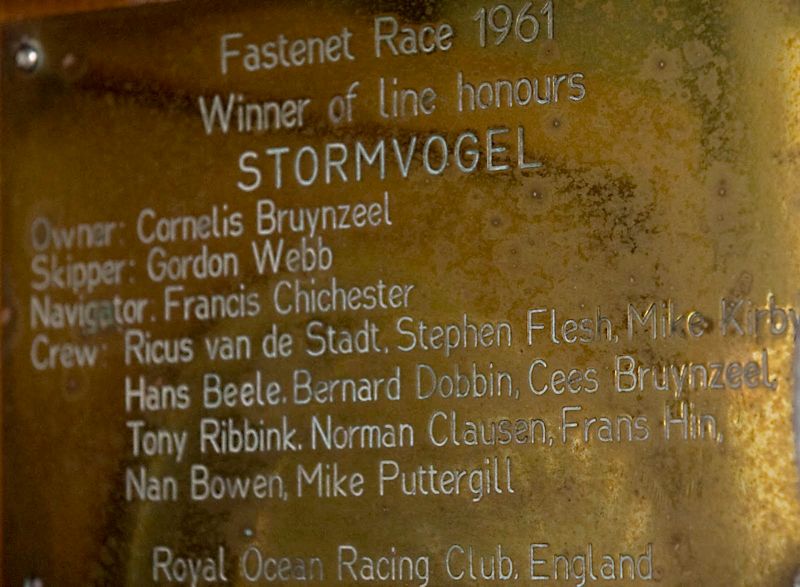 Read more on Stormvogel in Fred's blog and more.
YouTube

Kees Bruynzeel won many races: Bermuda-Cuxhaven
1937 Fastnet Race, Zeearend, winner overall
1951 Fastnet Race, Zeevalk, klasse winner, 2. overall
1967 Los Angeles-Hawaii Transpac Race, Stormvogel, winner overall
1973 Cape to Rio Race, Stormy, winner overall and line honours

If you are interested to view, please make an appointment.

* * *
Please contact me for more information: Rosie AT StellenboschWriters.com
---
www.StellenboschWriters.com © Rosemarie Breuer
Books