Aktuelle Seite: 3
Old print of Lisbon shows the town before and during the great fire: Lisabon die prächtige Königliche Residenz...
<-- Back
Overview
Next -->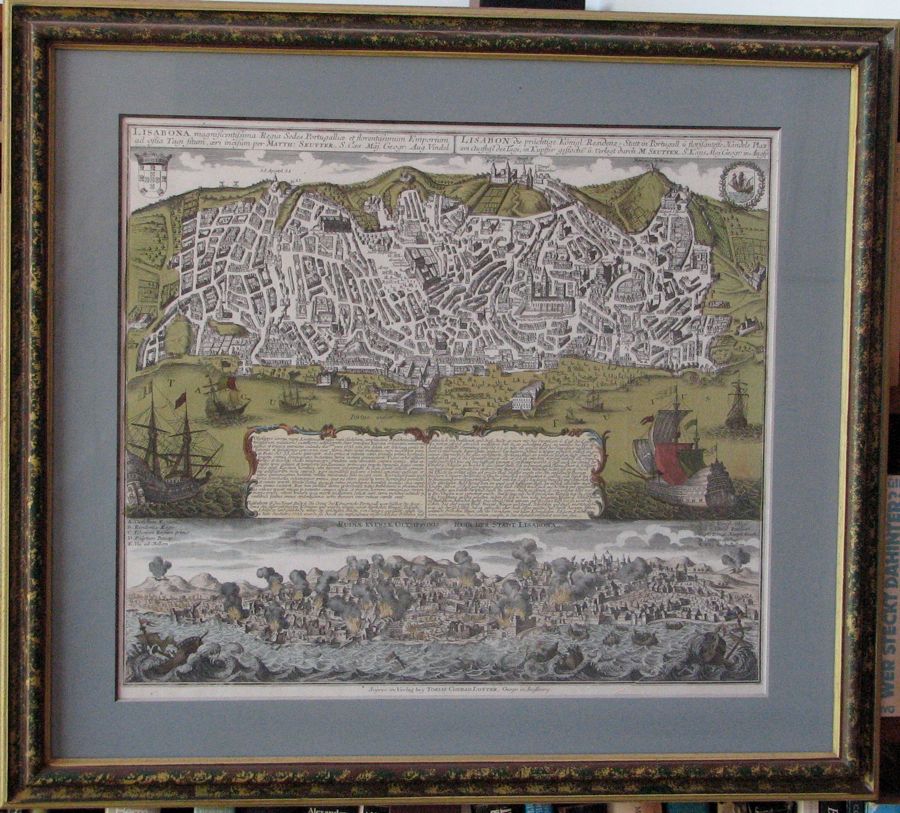 In Kupfer gestochen und verlegt durch M. Seutter im Verlag Tobias Conrad Lotter, Augsburg
Georg Matthäus Seutter (also Matthias Seutter; 20 September 1647 – March 1756) was one of the most important and prolific German map publishers of the 18th century. Tobias Conrad Lotter, Matthäus Seutter's son in law, was a master engraver and worked on behalf of the Seutter firm. Lotter would eventually become one of the most prominent cartographers of his day.(Wiki)
Size with frame width 785 height 705
excellent condition
Rand 5000
If you are interested to view, please make an appointment. Rosie AT StellenboschWriters.com www.LandmarkHouse.com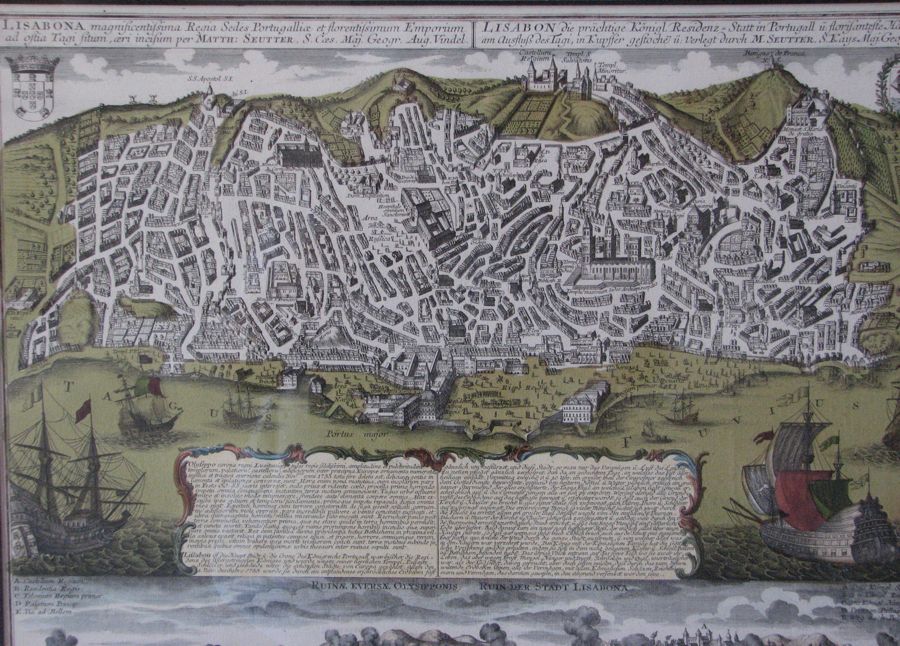 The town was in large parts destroyed by the earthquake of 1 November 1755. Inscription in Latin and German.
Ruinae eversae Olyssiponis - Ruin der Stadt Lisabona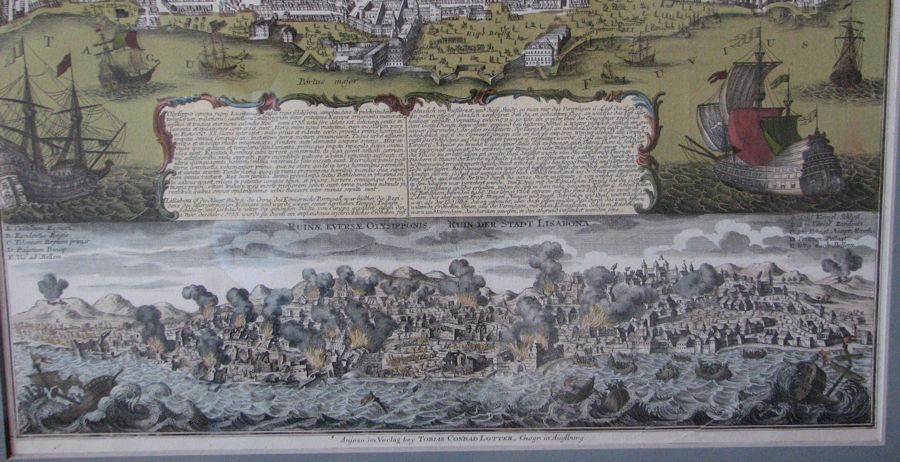 Bilingual map
Please contact me for more information: Rosie AT StellenboschWriters.com

---
www.StellenboschWriters.com © Rosemarie Breuer
Books