www.nicolepalmer.co.za
My blog
www.desertlight.co.za
---
Jonkershoek Nature Reserve, P/B X5014, Stellenbosch, 7599
Tel: 082 5105 694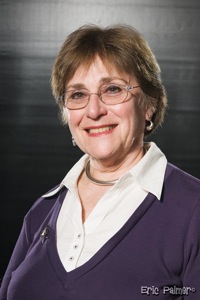 Nicole Palmer

Graphic artist, Potter and Photographer

Nicole was born on 9 April 1949 in the Congo, where she grew up until her immigration to South Africa in 1967. She is of Belgian nationality and French speaking.
From 1968 she studied, qualified and worked as a graphic artist. She started a Pottery studio, Le Studio, and specialized in teaching in stoneware, Eastern glazes and brushwork decorating methods. After 42 years of hard, enjoyable work in this line she closed her Pottery Studio in 2010.
Nicole had numerous Ceramic Exhibitions and received various awards for her work.

Photography and workshops:
From 1991 Nicole developed an ardent interest in photography and in 1997, her passion for teaching led to the presentation of a basic photographic course called DANCE OF LIGHT, which continues to date.
She served as Chairman of the Helderberg Photographic Society in Somerset West for 3 years and became an honorary member in 2008. She delivered many lectures at Stellenbosch University, various congresses and colleges, and presented photographic seminars in all main cities of the country.
Together with her husband Guy and son Eric, Nicole offers Digital Photographic Weekend Workshops consisting of photographic shoots and lectures mainly in the Stellenbosch area. In 2001 she began to offer DESERT LIGHT photographic workshops with colleagues in the Namib Desert. Since 2002 she added more workshops:
Macro styles and techniques, landscapes around Stellenbosch and at the De Hoop Nature Reserve and creative ways to photograph people.

Exhibitions of her photographs include:
'Images on Canvas' in 2007 and 'Impromptu' in 2010 at Stellenbosch University Gallery.
Lucerne, 2007
La Cité Internationale des Arts, Paris 2009



Awards and Honours:


Various awards for her ceramic work
GOLDEN APPLE award for the promotion of photography in the Western Cape 2001
Her photographs freatured in the WWF calendars of 2005 and 2008
GOLDEN APPLE award 2007 for excellence in photography
In 2007 Nicole was invited by the Lucerne's Photo club to discuss her photographic techniques and philosophy. As part of their centenary celebrations she presented images and Audio Visuals. Because of its success, this was repeated at the end of the year.
In 2009 she was selected by SANAVA as the first South African 'artist photographer' for a 2 months sojourn in PARIS, at 'La Cité internationale des arts'.

DANCE OF LIGHT PHOTOGRAPHY

LANDSCAPES



| | | |
| --- | --- | --- |
| Fly fishing in Jonkershoek | Moon rise over Dina Namibia | Namibian playground |

I consider Photography a visual language.
Landscapes like poetry, music and painting, can arouse deeply felt emotions. Photographs that we call powerful or dramatic, communicate the photographer's passion as well as they represent natural features. The determining factor is the depth of feelings triggered by the experience of nature.

When I am in the field and something stirs in me, I need to assess the technical side before pushing the shutter release, but if I simply take a photograph at this stage, it is rarely inspired.
Only by consciously switching back to my intuitive emotional response can I begin to visualize the illusionary power an image could create.

As it is most important to understand what motivates me when taking an image, I like to give myself the challenge of translating my feelings about a subject I explore and approach it from different angles.
The questions asked are:
When do I capture in my subjects:
a simple Record shot - point at the subject and shoot without pictorial or exposure quality.
a Documentary shot - has pictorial quality and correct exposure, for identification.
an Atmosphere
a Mood
the Essence
an Interpretation
With the last 4 points, an emotional and philosophical impression can be created depending on the metaphorical interpretation of the physical phenomena depicted.

When I discover a landscape that fascinates me, I need to explore it and make it my own, which results in a vision that comes through exploring my perception of reality. Only then, can I hope to capture something unique. I follow the "Dance of Light".

MACRO PHOTOGRAPHY



| | | |
| --- | --- | --- |
| Sunburst and Spectral Highlights | Namaqualand Daisy | Feather |

The macro lens allows us to discover a world that is only visible through the lens, therefore using a technique of selective focus, I enter the realm of fantasy and embark on the creative process. Macro photography is one of the most demanding subject when it comes to composition, the design of the photograph must be meticulously executed as the balance of every detail is crutial to its success. I also carefully observe when my reaction to the subject explored has earned the adjective "Delicate" and when I think I capture the Atmosphere, the Mood, the Essence or the Interpretation of those subjects. I soon realize that I am the one that controls what happens in front of my lens because of what happens to me, deep inside myself on the other side of the camera, and it is essential that I must focus myself long before I focus my camera. I become aware once again that it is not "what I photograph" but rather "how I photograph what" that says something about the way I view and celebrate life.

IMPRESSIONS OF LIGHT



| | | |
| --- | --- | --- |
| Exhuberance of autumn | Les amis | Pine Forest |

Using the features of a digital camera and embracing a never ending desire to experiment, I produced a collection of unique images that go far beyond literal landscapes. I do a minimum amount of work in Photoshop but rather like playing with movement, camera motion and light. The idea is to create photographs that capture the natural "Impression of Light" draping itself over my subjects. My intention is to explore the familiar landscapes in a novel way. Therefore, I accentuate or transform their movements, textures and enhance the eloquent light falling on those subjects until the situation becomes extraordinary.

To create these Impressionist Images, I have to start with a conventional approach. The digital camera allows me to immediately examine the results on the monitor and observe very carefully the contrasts of light and dark as well as the general visual movement in the composition of my photographs. Then only, can I start using the various camera movements that will be complementary to the design of these images and accentuate amazing textures. The motion of the camera often soften a busy situation and helps me to convey more strongly the spirit of a place by simplifying the landscapes and removing the context until I capture the essence and energy of the subjects I explore. This process is exhilarating, due to the aspect of chance, every frame is different! I immerse myself so intensely for hours at a time that this technique has become another way to depict the depth of my experience in understanding and appreciating, not only the beauty in front of me, but also clarifying what it truly means to me to observe my environment and be so acutely in tune with my subjects. It becomes a personal interpretation of the subjects that fascinate me.

THERE IS NO SUCH THING AS REALITY, ONLY PERCEPTIONS.
---
Text by Nicole Palmer, July 2010 Photo of Nicole by Eric Palmer

www.StellenboschWriters.com © Rosemarie Breuer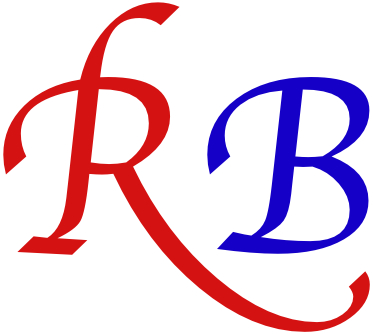 Books