Home

---

Emma, our wonderful Old English Sheepdog and
Katshu, the Norwegian Forest Cat, we once had.
See Author's cats and dogs gallery
Isabel Uys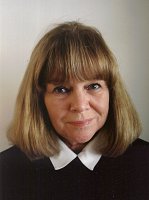 Author of reference books
I grew up in Bellville, but my fondest memories of my childhood are the holidays we spent on my grandfather's farm, Rooiklaasheuwel, near Riversdale. My other grandfather was a missionary at Zoar near Ladismith and I also treasure the memories of the happy times we spent there.
I became a teacher and taught for 14 years. I was a bookselector at the former Education Library for five years.
I got married to Eksteen Uys who became a lecturer at the Stellenbosch University. We have two sons. Corné is a civil engineer in England and Henri studied BComm and is working in Stellenbosch. More family members: cats and dog.

Hobbies: Needlework
Favourite books: Because of the nature of my writing, I have to do a lot of research and very seldom read for pleasure. I read books like The Power of Positive Thinking and The Seven Habits of Highly Effective People. I also enjoyed Dalene Matthee's books and Angela's Ashes.
Favourite films: Life is Beautiful, Chocolat, Pay it Forward, Forrest Gump, Amélie, A Beautiful Mind and The Curios Case of Benjamin Button.
Great loves: My family, animals, simple people and the sea. At the moment we have a dog and six cats (adopted stray cats).
Ek is baie lief vir diere en glo dat die mens aangestel is om met verantwoordelikheid oor die aarde te heers en dat alle mense na diere moet omsien. Ek glo ook die reëls vir sukses is: glo in jouself, wees positief en werk baie hard.
Award: ATKV-Award (Afrikaans Language and Culture Organisanisation) for English Afrikaans Xhosa Zulu Aid and Die Afrikaanse Makro Gids
Isabel's books are going strong, many have been re-printed 12 times or more

Books: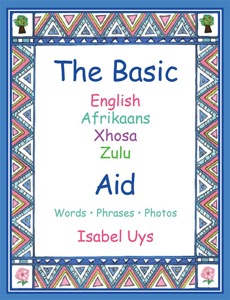 The English Aid, J.L. van Schaik, 1994
The English-Afrikaans-Xhosa-Zulu Aid: Word lists and phrases in four languages, Queillerie,1996 (more editions, Pharos, 2000, 2003)
The Macro English Aid, J.L. van Schaik, 1998 (8th edition, 2003)
Die Afrikaanse Makro Gids (formerly The English Aid), Queillerie, 2000 (3rd, Pharos, 2002)
Feitegids, Pharos, 2008
The Six Language Picture Aid, Protea Book House, 2008
includes words and phrases in Afrikaans, English, Xhosa, Zulu, Northern Sotho and Tswana
English-Afrikaans-Northern Sotho-Tswana Aid<, 2008
The South African Aid - Facts & Tips / Die Suid-Afrikaanse Gids, Protea Book House, 2009
The New Macro English Aid: Language, Grammar and General Knowledge (Enlarged 14th print now with grammar rules included), Van Schaik, 2011
The basic English, Afrikaans, Zulu, Xhosa aid, a basic multilingual dictionary with more than 500 colour photos, Naledi, 2013
Afrikaans vir almal, Pharos 2015
---
Text by Isabel Uys, August, 2003

www.StellenboschWriters.com © Rosemarie Breuer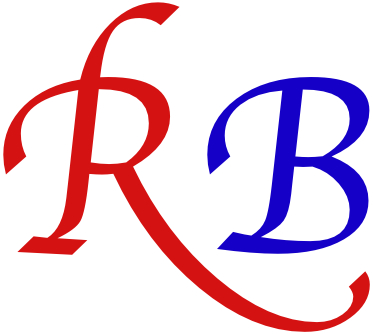 Books