Blunder, dumb-bell, dungaree! Damaged roof, become a D!

A JUDDERING AND SHUDDERING AND THUNDERING! A DAZZLING DOUBLE FLASH!

The roof dangled for a moment then fell leaning against the wall - in the shape of a D!
"That makes twenty letters, four times five", said Zettelwitz breething deeply.

20


O K Z A M B T P L Q
G J C E W V N I F D

At last the damaged roof drops down.
Zettelwitz, without a frown
Changes it into a D
And once again gets off scot-free.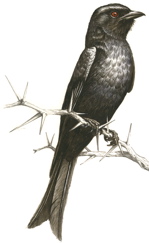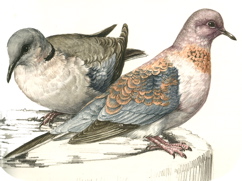 Fork-tailed Drongo, Laughing Dove and Cape Turtle-Dove by Jill Adams

Table Mountain Wizard www.RosieBreuer.com © Rosemarie Breuer