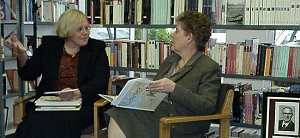 Saturday, 5 July 2003 at Protea Bookshop:
Marina le Roux and Lina Spies talk about Joggie Spies' new book of verses Toepa toepa towery with illustrations by Piet Grobler

November 03: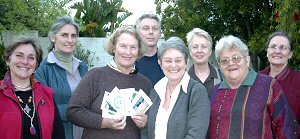 Artists cards for Child Welfare (Kunskaarte)
8 Stellenbosch artists have contributed to beautiful greeting cards which will be sold to benefit Child Welfare. From left: Nicole Palmer, Lyn Smuts, Kaffie Pretorius, Adriaan van Zyl, Paddy Bouma and Titia Ballot. Next to them Dr. Dora Steyn and Susan Burger from Child Welfare. 2 of the artists are not on the photo: Piet Grobler and Strijdom van der Merwe
To order these cards (R 80) please phone Gail King at 021 887 2816
Photo by Elsabé Retief, Eikestadnuus - click to enlarge
January 2004 :
Gerhard van Wyk was born on 24 December 1968.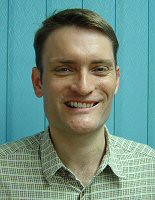 Senior Editor of the Woordeboek van die Afrikaanse Taal (WAT)
Lina Spies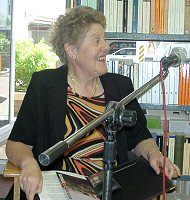 Photo by Rosie - click to enlarge
She presented her 8th poetry book: Duskant die Einders, during the Woordfees on Saturday, 13 March 2004 at the Protea Bookhuis
See more photos
20.3. 2004:
Hennie Aucamp


presents his new diary: Skuinslig
taken at Protea Boekhuis
See more photos
September 03: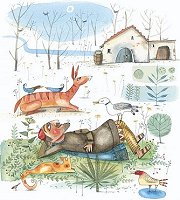 Illustration by Piet Grobler
Dezember 2003: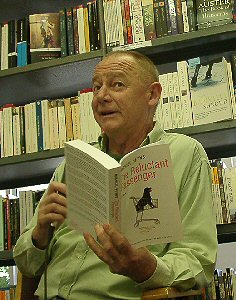 Michiel Heyns at Protea Boekhuis
Introducing his new novel
The reluctant passenger
Photo by Rosie - click to enlarge
20.1. 2004:
In celebration of his 70th birthday, 'n Skrywer by Sonsopkoms, a festive compilation with contributions by 16 authors, was dedicated to
Hennie Aucamp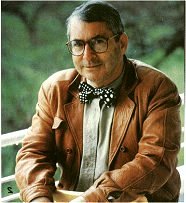 Poet, playwright and one of
the most important modern writers of prose: short stories, essays and cabaret texts.
Marlise Joubert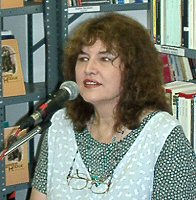 Photo by Rosie - click to enlarge
She presented her new novel,
Ateljee van Glas, during the Woordfees on Saturday, 13. 3. 2004 at the Protea Bookhuis
See more photos
October 2003: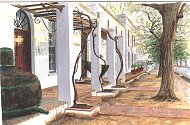 Hérine Fourie's new book:
Stellenbosch Winelands
Photo: Rosie Breuer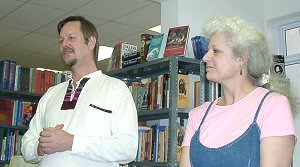 4.10.03: Louis presents Hérine Fourie's new book, Winelands
Most Saturdays, at Protea Bookshop, authors introduce their books
György Jaros
on visit from Australia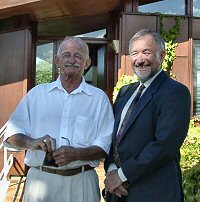 Hans and Gyuri, Co-authors and friends Photo: Rosie Breuer
Athol Fugard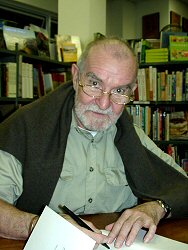 South Africa's great playwright presented his new manuscript at Protea Book Shop
on 3 February 2004
See Athol Fugard website
Photo by Rosie - click to enlarge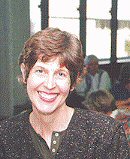 Winner of the Hertzog Prize 2004
for her novel Niggie
Photo found at www.upe.ac.za/afned/kursus99.htm
More Authors