Home


See Authors's Dogs: Kwassie
---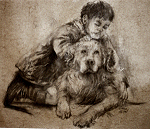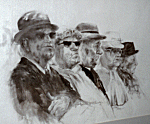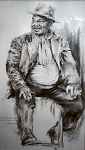 Drawings by Cora Coetzee Click for enlargements
Cora Coetzee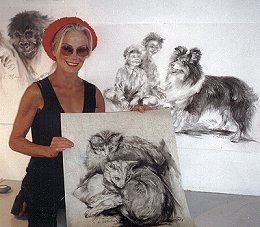 Artist, book illustrator and author of
Eikestad
A collection of pen and wash drawings of Stellenbosch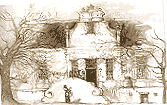 and Namibia

Cora Coetzee grew up in Stellenbosch , where her father was a professor in Afrikan languages. She attended Stellenbosch University as one of the first students of the Department of Fine Art under Prof. Otto Schröder.

Cora worked for Nasionale Pers and at the South African Museum for Natural History as an illustrator also doing freelance work for publishers Tafelberg and Human & Rousseau.
She started drawing in pencil and pen and ink and, gradually, she added a dry brush which became her favourite technique. She illustrated over 150 children's books, 3 coffee table books, a number of calendars, and willingly accepted anything which could be considered a new challenge, especially if it afforded an opportunity to her sense of humor.
After 35 years of illustrating she now derives great pleasure in doing only large landscapes, still working with brush and ink (also fingers), and charcoal studies of the wonderfully diverse South African people.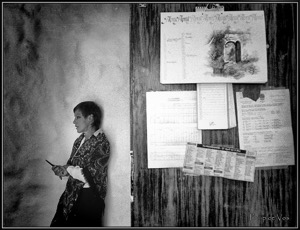 Photo by Philip de Vos 1985

Award: Katrine Harries Medal in 1979 for illustrating.

Books:

Eikestad, Struik, 1976
Namibia, Struik, 1979
Who's afraid of spiders


Books illustrated include:

Rona Rupert, Martinus en die windpomp
Audrey Blignault, Die goue vreugde
Elsa Joubert, The four friends and other tales from Africa
Philip de Vos, Vincent van Gogga
D. J. Opperman, Nuwe Kleuterverseboek
Catherine Knox, Victorian life on the Cape
Elsabe Steenberg, Soek-soek Op Soek
Elsa Joubert, The Four Friends & other Tales from Africa / Die Vier Vriende En Ander Verhale Uit Afrika

---

Text by Cora Coetzee, April 2002

www.StellenboschWriters.com © Rosemarie Breuer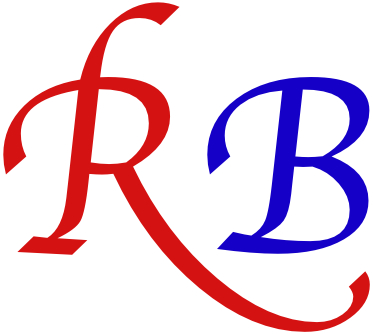 Books