Deutsch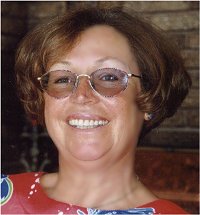 Rosemarie Breuer
Book Illustrator and Web Designer
Author of Stellenbosch Writers and other books
18 Constantia Avenue
Stellenbosch 7600
South Africa
Tel/Fax 021 887 6939

www.Stellenboschwriters.com www.LandmarkHouse.com www.RosieBreuer.com Rosie facebook

Born on 2.12.1943 near Berlin, Rosemarie, née Berg, grew up in the Taunus Mountains near Wiesbaden, in Fischbach.
She studied Romance Languages - Latin, French and Spanish - in Paris, Munich, Frankfurt, Seville and Saskatoon, Canada and at Unisa. The languages came very handy during her travels. Languages: Afrikaans, English, French, German, Spanish and (reads) Dutch, Italian and Portuguese
Rosie works as a book illustrator and web designer. She is married to a scientist, Hans Breuer. They have three sons, Klaus, Hannes and Florian.
In 1967 they moved to Saskatoon in Canada, where Hans accepted a position as assistant professor of Physics at the University of Saskatchewan. Two years later they moved to Brownsville in Pennsylvania, USA.
In August 1971 they fulfilled an old dream and bought a sailing yacht, built by a Dutch shipyard owner for himself - a beautiful 58 foot sloop. They enjoyed 5 magnificent years on board and stayed long wherever they felt happy: Starting in Lisbon, Portugal, they sailed on to Spain, Gibraltar, the Mediterranean, Morocco, Canary Islands, Senegal, Gambia and ended up in the Caribbean.
Back in Europe they lived for a few years in Vienna and Schloss Urschendorf, before they finally settled down in the most beautiful corner of the world: Stellenbosch, South Africa.
Rosemarie started her 'Stellenbosch Culture' projects as a hobby, with the website and book, Stellenbosch Writers.
While on board teaching her young sons, she invented the first Zettelwitz stories, but only recently did she sit down and turned them into a completely new book. Originally published just for the family and friends, so many people wanted to buy it, that Rosie started her own small publishing house for special editions of outstanding print quality.

Books:

3 books in one:

1.German; 2. English and 3. a first bird book introducing birds of the Western Cape. These are special editions of outstanding quality print. Numbered and signed by the author.
Order the bi-lingual books here
Limited editions (with Hans and Klaus):
Segeln mit Piff und Mauz - 5 Jahre an Bord Kajen, 2008
Libyenreise 1969, 2009
(with Hans): Amerika 1967 -1971, 2011
Klaus die Frohnatur, 2012

One of the books Rosie illustrated, Atlas Chemie II, (written by Hans), won the prize of the Börsenverein des Deutschen Buchhandels: 'One of the most beautiful books in Science 1983'

Illustrations:

dtv-Atlas Chemie 1. Allgemeine und anorganische Chemie.

dtv, München 1981
10th edition 2004, translated into 9 languages
dtv - Atlas zur Chemie II. Organische Chemie und Kunststoffe.

dtv, München, 1983 9th edition 2000, translated into 9 languages
dtv-Atlas Physik, Band 1. Mechanik, Akustik, Thermodynamik, Optik.

dtv, München, 1987
6th edition 2000, translated into 9 languages
dtv-Atlas Physik, Band 2. Elektrizität, Magnetismus, Festkörper, Moderne Physik.

dtv, München 1988
6th edition 2000, translated into 9 languages
Atlas Informatik
dtv, München, Germany, 1995
Zauberer Zettelwitz, Buchstabengeschichten zum Vorlesen
Some examples of my Websites:
LandmarkHouse.com
Stellenboschwriters.com
StellenboschArtists.com/sart.html
StellenboschBirds.com
Cape Seed & Bulb
CalypsoReserve.com
Kali-katz.com
Pethorn.de
SchoolClusters.com
www.RosieBreuer.com
Zauberer Zettelwitz
Other Hobbies: Reading, travelling, watching birds and other wildlife, gardening, South African bulb flowers, snorkelling, pottery, poetry, web design
Favourite books:
The family's favourite book: Frans G. Bengtsson, The Long Ships: A Saga of the Viking Age / Die Abenteuer des Röde Orm
- a magnificent Viking adventure and historically correct.

Anne Rasa, Mongoose Watch: A Family Observed
Michael Fraser and Liz Mc Mahon, A Fynbos Year and Between Two Shores
Gwen Fagan, Roses at the Cape of Good Hope, is a work of art.

Sapiens: A Brief History of Humankind

It's Not Rocket Science

There is no excuse to be completely scientifically illiterate since there are excellent and entertaining books by authors such as:
Editors: Steven Pinker; Tim Folger, The Best American Science and Nature Writing 2004
Alex Vilenkin, Many Worlds in One: The Search for Other Universes, 2006
Martin Rees: Just six numbers - The Deep Forces That Shape the Universe
Richard Dawkins: The selfish gene, River out of Eden, The God Delusion
Steven Pinker: The Language instinct and
Simon Singh: Fermat's last theorem, The Code Book
- just to mention a few.
Stellenbosch Writers, 2005

Published as bi-lingual books:
Zauberer Zettelwitz - Table Mountain Wizard (German and English), 2010 and
Die Towenaar van Tafelberg - Table Mountain Wizard (Afrikaans and English), 2011

Zettelwitz kindle versions in German and English (3rd edition, September 2013):
At amazon.com: Zauberer Zettelwitz vom Tafelberg (German Edition) and Zettelwitz the Table Mountain Wizard
At Amazon.de: Zauberer Zettelwitz vom Tafelberg Zettelwitz the Table Mountain Wizard



---

www.rosiebreuer.com © Rosemarie Breuer