I apologise for the many outdated links to Kalahari and Amazon. They changed their adress and I do not find the time to remove the old links from the more than 1000 pages in this site!

Join the list * Questions and Answers * Contact us * Links * * About us * Landmark House * Zettelwitz *
Stellenbosch Your feedback Birthdays Galleries Authors of the day Quote of the day Links of the day Stellenbosch Weather
The website, Stellenbosch Writers, was launched in May 2000 and the book Stellenbosch Writers was published in 2005.
After nearly 33 years living in 'Stellenbosch's most beautiful house', we moved to Helderberg Village, Somerset West.
Red carpet show 3 December 2013
A special edition of Zettelwitz commemorates 50 years of De Hoge Hoek in 2012
New books 2016, 2015, 2014, 2013, 2012, 2011, 2010, 2009, 2008, 2007 and 2006
New authors Special Birthdays
Artist's portraits of famous Stellenbosch Authors
Author's dogs and cats Akademie.co.za

Are you a Stellenbosch Writer? Please keep your information updated, you are welcome to add a poem or an excerpt from your work to your page. My letter to authors (updated 25 February 2016)

Hermann Giliomee was awarded the Jan H Marais Prize 2016
Read more

Willem Anker was awarded the Hertzog Prize 2016 for Buys: 'n Grensroman
He is a lecturer in creative writing and Afrikaans literature at Stellenbosch University.

Stephanus Muller was awarded the Eugène Marais Prize 2016 for Nagmusiek
He is a professor at the Music Department, Stellenbosch University.

Marita van der Vyver was awarded the Scheepers Prize for youth literature 2016
for Swemlesse vir 'n meermin

Renata Coetzee received the Special Honorary Award from the Academy 2016
for her lifetime contribution to international awareness, knowledge and appreciation of the food culture heritage of the different population groups in South Africa.

Louise Viljoen was awarded the Gustav Preller Prize 2016
for literary work in Afrikaans

Carel van der Merwe, was awarded the Protea boekhouse price 2016
for Donker stroom - Eugene Marais en die Anglo-Boereoorlog


Michael Samways received the Golden Academy medal 2016 for his contribution in natural sciences.

Lizette Rabe received the Stals-prize for Communication and Journalism 2015 and the Kanselierstoekenning (Chancelors Award) 2016

New authors:
Harald Pasch
Ulrich Gerryts. Karl Schmidt, who had collaborated on Ulrich's collection of children's verses, sent me more information and a photo.
Dan Sleigh and his daughter Jean sent me an update.
Nico Blanckenberg Page enlarged with information by Ted Kroog.
Christopher Heywood sent me a photo and update.
Meiring Naudé, 1905 - 1985, updated with book list


I am always grateful for more information on authors, especially those who are marked (*) in the author's list.

Special Birthdays:


1.4.: François Smuts, 1916 - 1987
9.5.: Müller, Jac, 1906 - 1977
25.5.: Suna de Villiers, 1916 - 2007
2.6.: Shaun Viljoen
11.6.: C. F. G. Gunter, 1906 - 1979
11.6.: Nänni, Reinhard
6.7.: Audrey Blignault, 1916 - 2008
16.7.: Coert Grobbelaar , 1886 - 1976
26.7.: Reino Ottermann
27.7.: Brümmer, N J
28.7.: Johan le Roux, 1936 - 2004
19.8.: Willie Esterhuyse
1.10.: W. J. O. Jeppe
13. 11.: Janie Oosthuysen-Taylor19.11.: Pierre Morgenrood
27.11.: Pierre Faure
2.12: P J (Willie) van der Merwe, 1906 - 1989
11.12.: Christo Botha, 1916 - 2005
25.12.: Paul Cilliers, 1956 - 2011
27.12.: Ben-Erik van Wyk
28.12.: Francois Odendal, 1926 - >

See all Birthdays


New books 2016:

For the first time in its 97-year history, the oldest and highly respected historical association in South Africa, the Van Riebeeck Society, has published a collection of Russian travellers' accounts, edited by Boris Gorelik:
An Entirely Different World: Russian Visitors to the Cape 1797-1870


Con de Wet, Leon Hattingh & Jan Visagie (Redakteurs), Die VOC aan die Kaap: 1652 - 1795, Protea Boekhuis, 2016
Johan Bakkes, Openbaring, Queillerie, 2016
Christine Barkhuizen le Roux, Drieklawerblaar, 2016
François Bloemhof, Doodskoot, 2016
Vir die voëls, 2016
Breyten Breytenbach, die na-dood, Human & Rousseau, 2016
Die singende hand: Versamelde gedigte 1984 - 2014
Tom Dreyer , Dorado, Penguin Random House, 2016
Hermann Giliomee, Hermann Giliomee: Historikus - 'n Outobiografie / Historian - An Autobiography
Hans Heese, Amsterdam tot Zeeland: 'n Stellenbosse slawegeskiedenis 1679 - 1834, SUN Press, 2016
Marié Heese, Maestro, 2016
Leon de Kock, Losing the Plot - Crime, Reality and Fiction in Postapartheid Writing
Maretha Maartens, Hanna, Lux Verbi, 2016
Nataniël, Zip!, 2016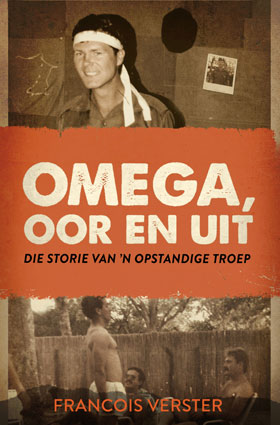 Francois Verster, Omega, oor en uit, Tafelberg, 2016
Die Drie Grotes, Penguin, 2016
Fanie Olivier, Die heel mooiste Afrikaanse liefdesgedigte (new edition), 2016
Karel Schoeman, Swanesang: Die einde van die Kompanjiestyd aan die Kaap, 1771 - 1795; 2016
Dan Sleigh, 1795 (Geskiedkundige & mitologiese fiksie), Tafelberg, 2016
Jan Hendrik van der Westhuizen, Jan - my Franse kosverhaal, 2016
JAN - A Breath of French Air
Piet van Rooyen, Amatola, Penguin, 2016
Johan Smuts and Ria Smuts, Die helder oomblik | Short Stories, 2016
Lina Spies, Sulamiet, Naledi, 2016
Peter Veldsman and Elmari Rautenbach, Wat die hart van vol is - Herinneringsreise van'n fynkok, Penguin Random House, 2016
Louis Jansen van Vuuren, Die kleur van water, Selfpublikasie, 2016
Bettina Wyngaard, Slaafs, Umuzi, 2016
Luc Panhuysen, Ontdekkingsreisiger of soldaat? Die verkenningstogte van Robert Jacob Gordon (1743-1795) in Suider-Afrika. Translation by Wium van Zyl
2015:
Danie Botha (Compiler), Om Hennie Aucamp te onthou, Protea, 2015
Muller Ballot, Maggie Laubser. 'n Venster op Altyd Lig, Sun Media, 2015 See Flyer of the book
Christine Barkhuizen le Roux, Skynskadu (+ CD)
Bloemhof, François, Vir altyd, Tafelberg 2015
Breyten Breytenbach, Parool / Parole, Penguin South Africa, 2015
Renata Coetzee, Food Culture of the First Humans on Planet Earth, 2015
Jaap Durand, Godsgeheim - Die verhaal van wetenskap en mistieke geloof, 2015
Willie Esterhuyse, Geagte Jahwe, Naledi, 2015
Hans Fransen , Cape Barock - and the contribution of Anton Anreith, SunMedia, 2015
Hermann Giliomee, Buhr van die Bokveld - 'n Bloemlesing uit die werk van Johann Buhr (compiler), Africana Publishers, 2015
Albert Grundlingh, War and Society: Participation and Remembrance - South African Black and Coloured Troops in the First World War, 1914-1918, SunMedia, 2015
Daniel Hugo, Takelwerk, Human & Rousseau, 2015
Pieter Kapp, Nalatenskappe sonder einde - Die verhaal van Jannie Marais. Het Jan Marais Nationale Fonds, 2015
Adriaan Liebenberg, The Brain Surgeon's Diet / Die breinchirug se Dieet, Penguin Random House SA, 2015
Marlise Joubert, Bladspieël, 2015
Koos Kombuis, Ver in die wêreld, sushi, Penguin Random House SA, 2015
Carel van der Merwe, Donker stroom - Eugene Marais en die Anglo-Boereoorlog, Tafelberg, 2015
Nataniël, Die Huis van Rye, Human & Rousseau, 2015
Fanie Olivier, Die heel mooiste Afrikaanse liefdesgedigte (new edition)
Ode Krige, Carl Otto Hager - argitek tot eer van god, 1813 - 1898, Hemel & See boeke, 2015
Leon van Nierop, Adrenalien, 2015
Floris van der Merwe, Vader van Suid-Afrikaanse boks (with James R. Couper), FJG Publikasies, 2015
Piet van Rooyen, Voelvry, Penguin Books, 2015
Riana Scheepers, Rympies vir pikkies en peuters, (Editor with Suzette Kotzé-Myburgh and Gertie Smit), Tafelberg, 2015
Karel Schoeman, Imperiale somer, Suid Afrika tussen Oorlog en Unie, 1902 - 1910, 2015
Jan Braai, Die Demokratiese Republiek van Braai, NB, 2015
Louise Smit and Shâan Fisher, A series of novelty board books with wipe-clean pen and fold-out pages, teaches children basic concepts with the help of Louise Smit's most iconic characters from the well-known TV-programs Wielie Walie and Haas Das , Human & Rousseau 2015:
Wielie Walie Woelwaters: Haas Das leer ons van teenoorgesteldes
Wielie Walie Woelwaters: Sarel Seemonster leer ons van kleure
Wielie Walie Woelwaters: Bennie Boekwurm leer ons van vorms
Isabel Uys, Afrikaans vir almal, Pharos 2015
Francois Verster, Inversium, Thompson Publishing, 2015
Marita van der Vyver, Swemlesse vir 'n meermin, Tafelberg 2015
Ingrid Winterbach, Vlakwater, Human & Rousseau, 2015
Dine van Zyl, Potjiekos en Potpraatjies, Dine van Zyl Publikasies, 2015
Wium van Zyl (translator and editor), Hierdie land van leuens - Brieven uit de Kaap kolonie van C. Louis Leipoldt, Africana Publishers, 2015

This website presents close to 600 authors of books. It is my service to the community and was created to present Stellenbosch authors of books, thereby giving an idea what is going on in this lovely university town in the middle of South Africa's winelands. It was also my tool to find the information for the book, which was published in March 2005. Only 300 copies were printed. Get hold of the book, Stellenbosch Writers, as long as it is available! Introduction Acknowledgements

Congratulations on the book. It is an excellent job. To paraphrase an old Afrikaans poem , who could ever think that Stellenbosch has so many writers. You have performed a great service!
Hermann Giliomee
This book will be a valuable piece of Stellenbossiana.
Gerrit Kruger

We are still adding new authors

who live or have lived in Stellenbosch
who worked or studied here and
who have already published a book (no matter in which language).

New author's pages are not gratis anymore, but updates are free. My fees
353 author's pages were published in the book, Stellenbosch Writers.
An example Join the list here or just contact us.
Artists of Stellenbosch: you are invited to order your own gallery at a discount!
Author's cats and dogs Send your photos now!
Guests: Book authors and artists who come here to work or perform can get a web page as a guest at a special discount. Their names will be found on the authors list.


Landmark House


A special edition of Zettelwitz commemorates 50 years of De Hoge Hoek in 2012
Practise your languages with Zettelwitz
New e-Books: Zauberer Zettelwitz vom Tafelberg
Table Mountain Wizard e-book
Die Towenaar vanTafelberg E-Boek
Softcover bilingual editions:
Zauberer Zettelwitz - Table Mountain Wizard (German - English)
Die Towenaar van Tafelberg - Table Mountain Wizard (Afrikaans - English).
by Rosemarie Breuer
See all screenshots of the special edition.
Contact us

Dr. Hans & Rosemarie Breuer
907 Helderberg Village
Private Bag X19
Somerset West 7129
South Africa





Quotes of the day:

Humans think they are smarter than dolphins because we build cars and buildings and start wars, etc., and all that dolphins do is swim in the water, eat fish, and play around. Dolphins believe that they are smarter for exactly the same reasons.
Douglas Adams

The greatness of a nation and its moral progress can be judged by the way its animals are treated.
Mahatma Gandhi.

No one is born hating another person because of the colour of his skin, his background, or his religion. People must learn to hate, and if they can learn to hate, they can be taught to love, for love comes more naturally to the human heart than its opposite.
Nelson Mandela

Great spirits have always been violently oppressed by mediocre minds.
Albert Einstein

Most people would rather die than think; in fact, they do so.
Bertrand Russell

Schöne Tage - nicht weinen, dass sie vergangen, sondern lächeln, dass sie gewesen.
Rabindranath Tagore

Wer im Gedächtnis seiner Lieben lebt, der ist nicht tot, der ist nur fern; tot ist nur, wer vergessen wird.
Immanuel Kant

Was ist ein Einbruch in eine Bank gegen die Gründung einer Bank?
What's breaking into a bank compared with founding a bank?
Bertolt Brecht, Dreigroschenoper (Beggar's Opera)

Read this article: Gangster Bankers - Too Big to Jail

There is no doubt that I have lots of words inside me; but at moments, like rush-hour traffic at the mouth of a tunnel, they jam.
John Updike

Time flies like an arrow. Fruit flies like a banana.
Groucho Marx

I have difficulty with the notion that art must be challenging.
Paul Emsley

Beauty is the promise of happiness.
Stendhal

She runs the gamut of emotions from A to B.
Dorothy Parker

Seriousness is the only refuge of the shallow.
Oscar Wilde

I always find it more difficult to say the things I mean than the things I don't.
W. Somerset Maugham

Be who you are and say what you feel, because those who mind don't matter and those who matter don't mind.
Dr. Seuss

Anything too stupid to be said is sung.
Voltaire

Verba volant, scripta manent - spoken words fly away, written words remain. More quotes

Bertie du Plessis: Technology transforms education

Everybody should read this: John Perkins, Confessions of an Economic Hit Man

Sapiens: A Brief History of Humankind

A clever play on words - My pen is my wonderland. An ad based on a poem that reads the same in English & Afrikaans

Famous People Painting with links to Wikipedia

Video of the day:
This short video of the performance of Ravel's Bolero is fascinating for it's setting in Denmark. Wonderful music, excellent film!

Your daily dose of drama - marvellous!


Why Isn't Wall Street in Jail?
Financial crooks brought down the world's economy - but the feds are doing more to protect them than to prosecute them

openlibrary.org
Thousands of free e-books

Why modern education fails
This animate was adapted from a talk given at the RSA by Sir Ken Robinson, world-renowned education and creativity expert and recipient of the RSA's Benjamin Franklin award.

Science, Reason and Critical Thinking
A Blog in Words and Pictures by Crispian Jago

Arrest the former British prime minister, Tony Blair, for crimes against peace

Harold Pinter - Nobel Lecture:
Art, Truth & Politics

---

www.StellenboschWriters.com © Rosemarie Breuer
Last update: 30 November 2016

1 Million plus new visitors: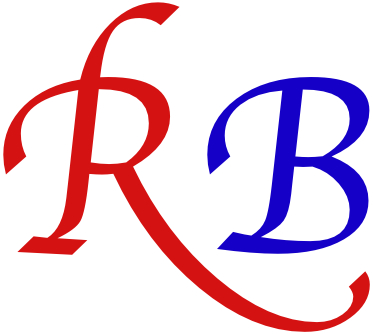 Books