Home

Awards
Your feedback
---

Stellenbosch Writers
News and Messages
Last modified: 4 July 2011
We suggest to send your messages to LitNet: Notices/Kenningsgewings

In German and English
With 74 illustrations by Rosemarie Breuer
and 62 bird paintings by the renown artist Jill Adams
ISBN 978-0-9869878-0-9
First edition published, October 2010
A special edition "Für die Deutschen am Kap"
Softcover, excellent quality, 60 pages - Price R 175 or Euro 18.
The first 100 copies are numbered and signed by the author

Printed by Digi4 Print team and of oustanding quality

Also available at

In Afrikaans and English
With 74 illustrations by Rosemarie Breuer
and 61 bird paintings by Jill Adams
ISBN 978-0-9869878-2-3
First edition, March, 2011
"Spesiale uitgawe vir die vriende van Afrikaans"
Softcover, excellent quality, 60 pages - Price R 175 or Euro 18.
The first 100 copies are numbered and signed by the author
Rosie at RosieBreuer.com

I have read Zettelwitz with interest and enjoyment - the concept is original, and it is executed wittily and inventively. I should think that children would find it both entertaining and instructive.
Michiel Heyns

It's really great. The theme is original, the story exciting and the whole work can be appreciated on many different levels (a characteristic of great literature!)
Sinclair Wynchank

A new unique, imaginative and educational children's book. It has been written with a play on words, and provides a page for every letter of the alphabet.
Geraldine Mitton

I found the text charming and original - well done!
Marita van der Vyver

In preparation by Books:


The Fynbos Art of Dorothy Dodds (1897 - 1980)
- superb watercolours from her rediscovered sketchbooks.
In memoriam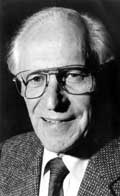 Author of Die Groot Gedagte
He passed away at the age of 86 on 27 October 2010 in Helderberg Village.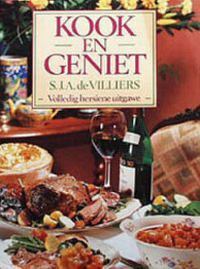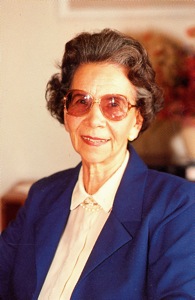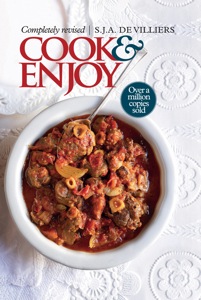 Ina de Villiers

, author of South Africa's most famous cook book, Koek en Geniet/Cook and Enjoy, passed away on 20 September 2010, 91 years old.
She received the ATKV price in May 2010.Stellenbosch has lost a great artist and defender of her heritage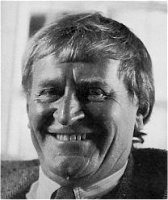 Hannes Meiring
1934 - 3 May 2010
Architect, painter, graphic artist
Illustrator and author of books on South African architectural heritage
Welkom by die Woordfees se Facebook-bladsy
New website for poets:
Poem Crit/Vers-krit:a forum where you can post your poems and receive critiques from your peer poets. You are expected to offer critiques yourself.
'n forum waar jy jou gedigte kan plaas en kritiek van jou portuur-digters kry. Daar word van jou verwag om self ook kritiek te lewer.
On 12.10.2009, at 12:51, Modjaji Books wrote:
Dear all,
I'm helping Colleen Higgs with the compilation of a small publishers' catalogue. The catalogue would list all small and independent publishers, literary magazines, publishing collectives, writer- publishers and self-publishers as well as other resources for small publishers.
Once completed, the catalogue would be an invaluable resource for educators, librarians, booksellers, book editors, publishers, writers and readers: acting as a database of small publishers and makes accessing their titles and contact details possible.
We are very passionate about making this catalogue a reality but before we can move forward with any preparations or putting anything into action, we need to get a sense of how many publishers would be interested in being involved. Please reply to this message indicating whether you are interested or not interested, even with just a yes or a no, and the name of your publishing house and a preferred email address. The dealine for responses is next Monday, October 19th.
Your co-operation in this regard is appreciated and I thank you for your response in advance.
Thanks and regards,
Bontle Senne



Versindaba.co.za - 'n Fees met Afrikaanse digters
This is an excellent website for Afrikaans poets initiated by
Marlise Joubert, poet and painter
(webmeester & mede-organiseerder: Versindaba )
Louis Esterhuizen, poet and manager of Protea Bookshop
(inhoudsbestuurder & mede-organiseerder: Versindaba)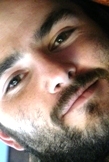 Loftus Marais won the Eugène Marais Prize 2009 for his debut Staan in die algemeen nader aan vensters.
HERTZOG PRICE WINNER for Drama 2009:
Deon Opperman for his play, Kaburu
Skryfskool aangebied deur Annelie Botes (skrywer van Raaiselkind, 7x7, Sabbatsreis en nog velle meer)
Datum: 6 Julie - 9 Julie 2009 3vol dae en laaste dag half.
Plek: Porterville Hotel
Kostes: R2600 sluit in akkomodasie, ontbyt, middag ete en tee/koffie breek.
Tema: Rug teen die muur (Prosa allenlik)
Enige verdere inligting kan gekry word by Porterville Hotel Kontak Janette Jacobsz by 022 931 2178 www.portervillehotel.co.za
Rosemarie Breuer's children's book, Zauberer Zettelwitz, in German and English, is now online.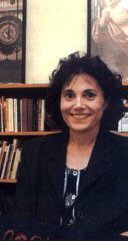 Ronel de Goede (Foster) en Danie Marais is die samestellers van die bundel Nuwe Stemme 4 waarin aspirant-digters se gedigte opgeneem sal word. Ons soek die nuutste stemme.
Die Nuwe stemme-reeks is 'n opwindende projek waarmee Tafelberg-Uitgewers publikasie-geleenthede skep vir jong digters wat nog nie genoeg gedigte het vir 'n eie, selfstandige debuut nie. More info

SUIDOOSTERFEES:
...en skielik is dit aand... - 6 lessons on death, desire & loss
Friday, 1 February at 18.30 Artscape together with "Ouma se slim kind". Price R 15.00
...en skielik is dit aand... is a documentary film which explores the eccentric life and compelling personality of a man who has lived in the shadow of death.
Deon Knobel is Emeritus Professor of Forensic Pathology at the University of Cape Town. He has performed over 20 000 autopsies in his 40-year career.
This interview-led film follows Knobel as he reveals his encounters with mental illness, murder and bereavement. Erudite and outrageous, his engaging narrative illustrates his struggles in a world of homophobia, AIDS denial and personal loss.
Steven Pinker is in town giving two lectures
1: Games people play. Indirect speech as a window into social relationships
Monday 14 January 2008, 16h30-17h30 at Protea Hotel Tegnopark
Entrance fee: R120
2: The stuff of thought. Language as a window into human nature
Thursday 17 January 2008, 16h45-17h45 at Protea Hotel Tegnopark, R120

Organised by the US Linguistic Department , phone Christine Smit: 021 8082052

See more photos and also his books at Stellenbosch Writers' Favourite books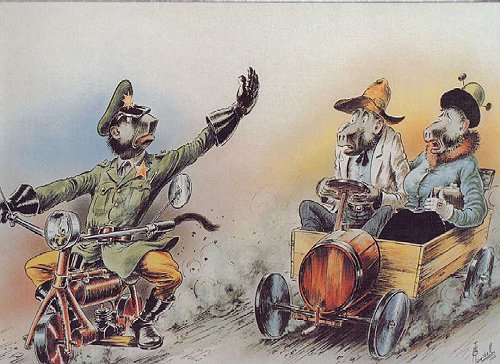 Excellent news: T.O. HONIBALL-trilogie available: Jakkals en Wolf, Oom Kaspaas and Adoons-hulle at R165 . Order: See Helena Liebenberg's website Taaloord or phone S.W. Liebenberg 072-170 9331 or (021) 949- 2736 (tel. en faks)

Niel Koekemoer, , and friends want to do something for Afrikaans - Ons het 'n digitale "kortverhaal" publikase begin genaamd "the raconteur" (www.theraconteur.co.za ) Read his letter

Ken jy die Kakkerlak?

Kakkerlak is 'n volbloed Afrikaanse tydskrif. Dit verskyn kwartaalliks en is 'n pure lekkerte - boonop is hierdie volkleur tydskrif klein genoeg om in jou handsak te pas.

The Centre for the Book is a hundred years old!

The Centre for the Book was established to develop a culture of reading in South Africa.
Just to let you know that First Words in Print - a project of the Centre for the Book and Biblionef in South Africa have been nominated for the 2007 Astrid Lindgren Award. This is a great honour and the website of the Award is really worth a look. For example there is the wonderful speech that Katherine Paternson gave when she won the 2006 award. There are interviews with Maurice Sendak and other winners - it is a brilliant site for writers and illustrators and publishers of children's books. It reminds us why we are interested in children's books.
www.alma.se/page.php

New book to honour Johan Degenaar, Gesprek sonder grense More information
Een van Stellenbosch se grootste"woordmense", het vanjaar tagtig geword. 'n Spesiale boek is vir die geleentheid geskryf deur sy oud-studente, kollegas en vriende.

R K Belcher Gedenkprys vir poesie
Ter ere van die bekende digter RK (Ronnie) Belcher wat op 21 Oktober 2006 oorlede is, is daar deur sy familie en ander betrokkenes besluit om 'n gedenkprys in sy naam in te stel. Die RK Belcher-gedenkprys sal al om die tweede jaar toegeken word aan die Afrikaanse digkuns se mees vername digter en sal die hele oeuvre van die betrokke ontvanger vereer.

Die beoordeling sal geskied aan die hand van 'n paneel van letterkundiges.
Die oorhandiging sal tydens die jaarlikse Versindaba op Stellenbosch geskied.
Die prys sal die vorm aanneem van 'n kontantbedrag, tesame met 'n oorkonde.
Donasies ten gunste van die prys word tans aangevra, aangesien die prys uit die renteopbrengs van 'n vaste belegging betaal sal word. Die rekeningbesonderhede is soos volg:

Naam van rekening:
BANK:
Tipe rekening:
Rekeningnommer:
RK Belcher Gedenkprys
ABSA Bank, Pleinstraat, Stellenbosch
Spaar
917 429 4237

U kontakpersoon vir verdere inligting is:
Louis Esterhuizen (021) 882 9103 e-pos: louis.protea@mweb.co.za
Protea Boekwinkel Posbus 657 Stellenbosch

Dankie vir u ondersteuning in hierdie besonderse projek wat die erkenning van ons vernaamste digters in Afrikaans ten doel het.
Louis Esterhuizen Koördineerder

Riana Scheeper's happy writers workshop
Francois Verster was there. Read his article:
In creative company, Riana Scheepers's writing course at De Compagnie.

Seven Stellenboschers were honoured by the Suid-Afrikaanse Akademie vir Wetenskap en Kuns 2006
(SA Academy of Arts and Science)





2005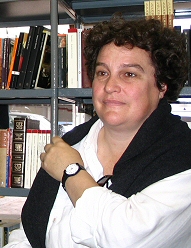 Marlene van Niekerk won south Africa's most prestigious literary award, the UJ - Prize for her novel Agaat.
'Die UJ-prys vir skeppende skryfwerk (voorheen bekend as die RAU-prys) tel onder die grootste pryse vir Afrikaanse letterkunde. Dié prys - tesame met 'n debuutprys - word sedert 2001 jaarliks toegeken. Die wentjek van R50 000 sal op Donderdag 12 Mei 2005 tydens 'n gala-geleentheid by die Universiteit van Johannesburg se Auckland Park Kingswaykampus aan Van Niekerk oorhandig word.' Read more at Litnet.

Philip de Vos's new exhibition of photos and accompanying verses displayed until 30 April 2005 at the Huis der Nederlanden in Pinelands, Cape Town and online at Litnet.
Rosemarie Breuer launched her book, Stellenbosch Writers, during the Woordfees, on Saturday, 12 March 2005 10:00
at Protea Boekhuis, when Amanda Botha talked to her about the book.
It can be ordered from Rosie directly: RosemarieATStellenboschWriters.com
More information

National English Literary Museum www.rhodes.ac.za/nelm

We are a very small national museum that concentrates on all creative writing by southern African authors in English. This includes poetry, short stories, novels, plays, diaries, journals, travelogues, interviews, autobiographies and letters. Our geographical area of research includes South Africa, Namibia, Botswana, Lesotho, Swaziland, Zimbabwe and Mozambique. We also collect all the critical material we can find on this subject, ie articles, essays, reviews, theses and dissertations and critical anthologies.
We have a very active research department that deals with 100's of queries a month. We have 9 databases, covering books, critical works, individual plays, short stories, poems, out of print books, pressclippings, awards, and manuscripts.
Debbie Landman (Head Librarian), National English Literary Museum, Private Bag 1019, Grahamstown 6140 South Africa
Telephone: +27 46 6227042 Fax: +27 46 6222582

FrancoisVerster's reply to many enquiries about T O Honiball publications
Hi Rosie
No books by Honiball have been re-published since 1986.
However, my CD about Honiball is available - there are 2 products so far (one CD titled Honiball 100 has my complete doctoral dissertation (completed 2003), an English [abridged] translation and a powerpoint presentaion, and another CD with only the English translation. This is on African Sun Media's webshop Sun-e-shop. Another product (paperbased book in English) will be out by the 28th (I hope) and in March 2005 a book on Honiball (in Afrikaans) will be launched at the Woordfees. I am participating in the comicsbrew conference (25-29 Oct.) hosted by the Arts Dept. - a lecture and a walkabout - see comicsbrew website on "final programme" at the SASOl Museum on 28 Oct. where I will speak on the Honiball exhibition I am putting up on 20 Oct. This will be open to the public from 22-30 Oct. There will also be posters and CD's on sale.
So a lot is going on at the moment and will still be going on until Aardklop next year. SANLAM will be involved in another exhibition before this time next year and I have high hopes that a postage stamp will also be issued next year, when Honiball would have been 100 years old - he was born in 1905. Well, interested people can make enquiries at African Sun Media's webpage - www.africansunmedia.co.za.
Thanks for your interest
Regards, Francois

Marita van der Vyver launched her new book, Die hart van ons huis, on Monday, 30 August 2004, at the Boeksentrum, Naspersgebou, Cape Town and at Exclusive Books, Tygervally Centre.

Hennie Aucamp is winner of LitNet' s Mont du Toit Kelder competition for wine poetry.

Awards 2004:

Willem Malherbe received the Gold Medal of the Simon van der Stel Foundation
Elize Botha - Honorary Member of the SA Akademie vir Wetenskap en Kuns
Hermann Giliomee - Stals Prize for History
H. J. B. Combrink, Emeritus professor at the Theology Department, University of Stellenbosch - Ds. Pieter van Drimmelen Medal
Ingrid Winterbach wins Hertzog Prize for her novel Niggie, "waarin die verganklikheidsmotief, die vergeefsheid van oorlog en die kortstondigheid van persoonlike geluk op aangrypende wyse uitgebeeld word"

Die ander literêre pryse van die Akademie is soos volg toegeken:
Eugène Maraisprys (poësie): Ilse van Staden vir haar bundel Watervlerk; Scheepersprys vir jeugliteratuur: Willem van der Walt vir sy boek Ragtime en rocks; en die Alba Bouwerprys vir kinderliteratuur: Leon de Villiers vir Droomoog Diepgrawer. (found in Die Burger)

In celebration of his 70th birthday, 'n Skrywer by Sonsopkoms, a festive compilation with contributions by 16 authors, was dedicated to
Hennie Aucamp. The book can be ordered from - (021) 808 26 11

2003: Willie Esterhuyse, retired professor of philosophy and currently professor at the University's Graduate School of Business at Bellville Park, is honoured with a honorary doctorate by the University of Stellenbosch for his exceptional contribution to philosophy in South Africa over the past three decades. See also US news

Rosie Breuer would like to update author's pages at Stellenbosch Writers. The book will be ready for the printers, soon. Next year a CD ROM will appear: the website, artists galleries, voices of famous Stellenbossers, books by local authors etc. She is very grateful for the help from many sides, among them Die Heemkring.
Rosie has already started the next "Stellenbosch Culture" - project: www.StellenboschArtists.com. It will also be published as a book and a CD ROM. Following soon: Stellenbosch Families - a genealogical site. Her web design page: www.rosiebreuer.com

Attention authors: You can add one or two poems or a short text of prose to your page.
All authors are invited to include their CV in their own language, too - no matter which language - if they can send it via e-mail.
Stellenbosch Academy Prize winners 2003
Most Saturdays at Protea Bookshop in Stellenbosch:
Authors introduce their books
For more information contact:
Protea Boekwinkel
(Managed by : Louis Esterhuizen and Marlise Joubert)
P.O. Box 657
Bergzicht Plaza Andringastraat
Stellenbosch 7599
021 882-9100 Manager: 021 882-9103 Cell: 083-287-4231 Fax: 021 882-9110


4.10.03: Louis presents Hérine Fourie's new book, Winelands

See also Authors of the Day
Hérine Fourie's second book
about the Stellenbosch Brandy and Wine Route has just been published. Her books can be ordered from the author:
Stellenbosch: University Town on the Banks of the Eerste River
Stellenbosch - Universiteitsdorp langs die Eersterivier
The history of Stellenbosch and the University of Stellenbosch described and illustrated with 64 water colour illustrations by Hérine Fourie. 64 Pages, Second edition
Soft-cover - R128-25 Hard-cover - R153-90
Stellenbosch Winelands or Stellenbosch Wynland
78 pages with 40 water colour illustrations and descriptions of a selection of Stellenbosch wine farms. Includes the history of the wine industry as well as a map.
Soft-cover - R128-25 Hard-cover - R153-90
Die jaar 2003 is 'n jubeljaar vir die skrywer Riana Scheepers. Nie minder nie as vyf publikasies van hierdie gewilde en veelsydige skrywer verskyn vanjaar.

My voete loop na Wellington - 'n keur uit haar rubrieke wat die afgelope drie jaar in Beeld en Die Volksblad verskyn het, het pas by Protea Boekehuis verskyn.
In November vanjaar word drie van haar publikasies by die Antwerpse Boekebeurs bekend gestel: Die Nederlandse vertaling van die digbundel Met die taal van karmosyn (Uitgeverij P.)
Die Nederlandse vertaling van haar bekroonde jeugboek Blinde sambok onder die titel De vloek (Lannoo)
Saam met die Vlaamse literator Jooris van Hulle is sy samesteller van 'n bloemlesing Afrikaanse liefdesgedigte met die titel Verstaan my verlangste (Davidsfonds). Hierdie bundel met 100 gedigte verskyn in Afrikaans met Nederlandse verklarende aantekeninge.
Die her-uitgawe van haar derde Katriena-bundel Katriena, néé! verskyn later vanjaar. Hierdie publikasie, wat lank uit druk was, is na geweldige lesersaandrang hersien en word nou in splinternuwe gedaante deur Lapa uitgegee.
John Struthers
18 Unielane
Stellenbosch 7600
South Africa

(John can receive, but not send e-mails)
You can order John's CD ROM,
Stellenbosch - a tribute,
(with 151 photos, R 50)
at his address, or
phone Elmarie: 082 749 9052 and
A Boy and an Elephant
(R 85,00, post free in South Africa)
and his humorous booklets:
The Purpose of Life, Mantras for Losers, Laws, 101 Ways to Influence your Wife's Affections, The Reason for Marriage (@ R 36 or US$ 5)
Eva Tamássy has published 2 excellent CDs: Flute Favourites with Elna van der Merwe, piano and : Goldberg Variations. With Mario Nell, organ/ harpsichord
Order from Eva directly: Regards, Francois Regards, Francois'n Nuwe herdruk van Jan F.E. Celliers, Oorlogsdagboek, bestaande uit 565 bladsye is so pas herdruk. As addendum tot die boek is dertien artikels in Afrikaans deur die skrywer, wat in Huisgenoot 1934-36 verskyn het, ingesluit.
Die prys is R 180 (plus R 28 versekering en posgeld). Verkrygbaar by: GISA (Genealogiese Instituut van S.A.
Banghoekweg 115, Stellenbosch
Posbus 3030, Matieland 7602
Tel: 021 887 5070 Faks: 887 50 31

Message from the SA Childrens Literature Network, CLN:
Would those of you who have websites or newsletters relating to children's literature please advertise the cln e-mail group there? Please also tell the e-group about your web-site/newsletter and give details of how those who are interested might subscribe.
Please send any resources re: children's literature that you know of to the e-group. Colleen Higgs

If you have any manuscripts you would like to submit ... We are always willing to look at manuscripts.
Louise Steyn
Publisher: Children's Books/Uitgewer: Kinder- en Jeugboeke
Tafelberg Publishers/Tafelberg-Uitgewers
PO Box 879/Posbus 879 Cape Town 8000 South Africa
Tel: (+27) (21) 424-1320 Fax: (+27) (21) 424-2510

The University of Cape Town Libraries' Rare Books & Special Collections holds 2 collections (the Historical Children's Literature Collection and the South African Children's Literature Collection) which might be of interest to you.
For further information, please visit our website at http://www.lib.uct.ac.za/rarebks/ and click on collections .
Tanya Barben

Training in Computer Skills: Johannes Jordaan is chairman of H S Training.

George Orwell's essay, Why Do I Write?, was first published in Gangrel, No. 4, 1946.

Landmark House
Dr. Hans & Rosemarie Breuer
18 - 20 Constantia Avenue
Stellenbosch 7600
South Africa
Tel/Fax
021 887 6939




---


www.StellenboschWriters.com © Rosemarie Breuer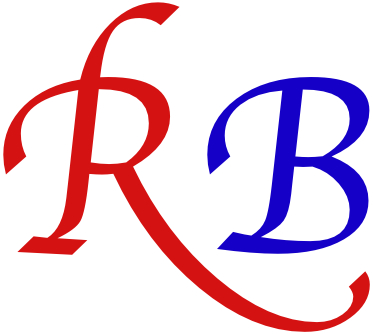 Books